Flipkart Customer Care Helpline Numbers
Flipkart is an e-commerce website in India. This website is founded in 2007 and the headquarters of Flipkart is in Bengaluru, India. The owner of the website is Sachin Bansal and Binny Bansal.
Flipkart is popular because of many reasons like one-day assured delivery, prices less than other website and so on. Flipkart initially focused on book sales and later expand into many categories such as consumer electronics, fashion and lifestyle products.
Flipkart gives the neck to neck competition to Amazon in the sales of electronics and mobile phones. The customer care service is very good they take your product back if the product defects no need to parcel it back or anything the will take on their own and give the new product. I will let you know about all the customer care numbers and services of Flipkart.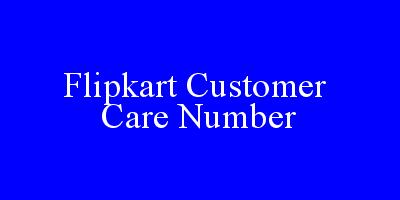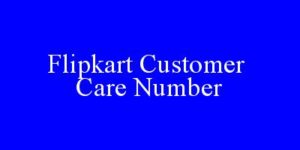 Flipkart customer care number toll-free numbers (order query) -if you want to contact to the customer care service for your order related queries you have to call from your registered mobile number which you had given while ordering your product or you can call from any number.But you have to put on your number when they will ask you that give your number which you had given while ordering and after that, you have to select the language 1 is for Hindi and 2 is for English till now only two languages are there. Once you select your language you will be directly contacted by the customer care agent and they will resolve your issue. 

The service is available 24 hours a day and the number is – 18002089898,18001023547

.


Flipkart customer care email id

-if you want to contact to the customer care service through the email id because sometimes you have to attach the pictures of the product so you can send email to the Flipkart. Flipkart customer care agent will reply you in 24hours is the maximum time they will respond you earlier. The email has to be registered with the Flipkart this is mandatory. The

email id of the customer care is

[email protected]
If you want to send the email of your query you have to open this link in your browser https://www.flipkart.com/helpcentre?view=NON_ORDER_ISSUE .When you have open this link you will see there a lot of options.
On the search column, you can search your query and the answer will come or the related issues answers will come if you can not find your answer then you have to select your option from this recent order, non-order related or current issues.
Then you will see their options you have to select from that if you can not find your topic than you have to click on others and after that, you can see their option email us and there you will go write your query and can attach your pictures and click on send. The customer care agent will reply you in maximum 24 hours.
Flipkart hep center

-In this option you can see your queries answers like order, cancellations, returns, refunds, payments, shopping, wallet, shipping, selling on Flipkart, product reviews, my account, privacy and security, warranty, gift cards and so on, you have to open this link and you can see all these options here, the link is https://www.flipkart.com/helpcentre.

Flipkart Social media customer support

– a person can also get a Flipkart customer support on the social media. One can visit the customer care support pages on the Internet and share the queries and complaints about there and Flipkart officials are always there to answer the queries.

Flipkart twitter support

-If you want to send a query on twitter you can send by following these steps.  just you have to go on this link twitter.com/flipkartsupportand on the top right side before the banner you will see the button of follow and next to that there is a 3 dots sign and click on that there is an option send a direct message click on that.You will pop up with a screen and there you can write your query and you can write your contact details they will call you as soon as possible and solve your query.

Flipkart Facebook support

-The Flipkart customer care is also available on the Facebook. One should send a message to the Flipkart customer support and can get a reply within minutes. When you click on a send message the Flipkart written name screen will pop up.If you have any query then send a message moreover you can add images and videos they will reply you within minutes. A person can give reviews also and post it publicly.Flipkart is a trusted website that why they are available on the social websites. A commoner can give a review and watch the reviews of others easily. Here is the link of the Flipkart Facebook customer care – facebook.com/flipkart.
The overview of the Flipkart customer care service number and another medium to contact to the customer support –
Flipkart toll-free numbers – 18002089898,18001023547.
Flipkart other helpline numbers – 0124-6150000.
Assistance helpline number – 180010801800.
Flipkart customer care – [email protected]
Flipkart twitter support – twitter.com/flipkartsupport
Flipkart Facebook supports – facebook.com/flipkart."

Stay Informed and connect to Today's Era  Customer Care  for the latest updates."