Do you know what is the full form of Ph.D. and it's eligibility criteria
PH. D. Full Form: Doctorate of Philosophy
It's one of the highest degree awarded to the students who complete their research or thesis on any topic in any subject. After achieving this level of degree one is eligible to put the doctor in front of his or her name.
PH. D. Full Form in Hindi:  डॉक्टर ऑफ फिलॉसफी
Eligibility for enrolling in a Ph.D. program

To get enrolled in any P.HD program in any recognized university you must have completed your graduation and masters in concerned subject with at least 50% marks.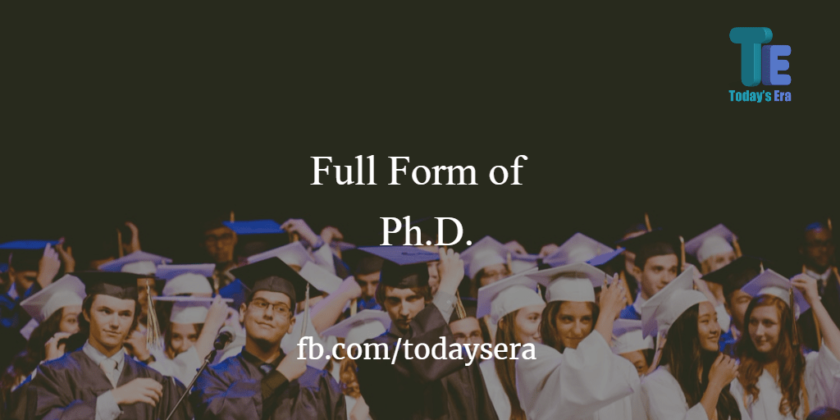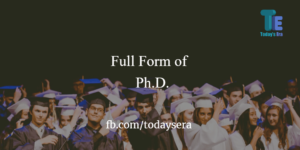 There is no age limit to enroll for P.HD in India. Outside India, the rules and regulations for pursuing a doctorate degree might differ.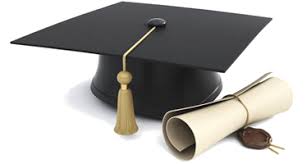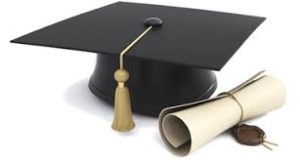 Source:http://web.gauhati.ac.in
In India, there is a unique national level entrance exam which is a barrier set to select P.HD candidates. This exam is called 'NET'( National eligibility test ).
After qualifying NET you are eligible to do research on any topic in any reputed university.
What after Ph.D.?
After you complete your P.HD you become a doctor of that subject in a respective field. You are eligible to apply for the post of a professor, researcher, or scientist.
Bodies governing Ph.D.
A NET exam is administered by the University grants commission with engineering and science as an exception.
Engineering and science are under the control of the Council of Scientific and Industrial Research (CSIR).
Following are the stream of Ph.D.
Agricultural Sciences
Biochemistry
Bioinformatics
Biomedical Engineering
Biophysics
Biotechnology
Botany / Plant Science
Cancer / Oncology
Cell Biology / Development
Dentistry
Ecology & Conservation
Endocrinology
Evolution
Food Science / Nutrition
Genetics
Immunology
Marine Biology
Medical / Biomedical Physics
Medical / Clinical Science
Medical Imaging
Microbiology
Molecular Biology
Neuroscience / Neurology
Obstetrics, Gynaecology & Reproduction
Palaeobiology
Parasitology
Pathology
Pharmacology / Toxicology
Pharmacy / Pharmaceutics
Physiology & Sports Science
Psychology & Psychiatry
Public Health & Epidemiology
Structural Biology
Veterinary Medicine
Virology
Zoology / Animal Science
Chemical Sciences
Agricultural Chemistry
Analytical Chemistry
Biochemistry
Chemical Engineering
Chemical Toxicology
Computational Chemistry
Electrochemistry
Environmental Chemistry
Food Chemistry
Geochemistry
Inorganic Chemistry
Macromolecular Chemistry
Materials Science
Organic Chemistry
Pharmaceutical Chemistry
Physical Chemistry
Synthetic Chemistry
Physical Sciences
Applied Physics
Astrophysics
Atmospheric Physics
Atomic Physics
Biophysics
Condensed Matter Physics
Fluid Dynamics
Geophysics
Low-temperature Physics
Materials Science
Medical / Biomedical Physics
Metrology
Nuclear Physics
Optical Physics
Particle Physics
Plasma Physics
Radiation
Semiconductors
Theoretical Physics
Earth Sciences
Agronomy & Soil Science
Atmospheric Physics
Climatology & Climate Change
Ecology & Conservation
Ecotoxicology & Pollution
Environmental Chemistry
Environmental Engineering
Environmental Science
Geochemistry
Geography
Geology
Geophysics
Hydrology
Meteorology
Oceanography
Palaeontology
Engineering
Acoustics
Aeronautical, Maritime and Transport Engineering
Biomedical Engineering
Chemical Engineering
Civil & Structural Engineering
Electrical & Electronic
Energy
Environmental Engineering
Manufacturing
Materials Science
Mechanical Engineering
Nanotechnology
Nuclear Engineering
Petrochemical Engineering
Semiconductors
Software Engineering
Telecommunications
Maths & Computing
Applied Mathematics
Bioinformatics
Computational Chemistry
Computer Science & IT
Data Analysis
Information Science
Mathematics
Operational Research
Software Engineering
Statistics
Humanities
American Studies
Anthropology
Archaeology
Architecture & the Built Environment
Asian Studies
Classics & Ancient History
Communication, Cultural & Media Studies
European Studies
Geography
History
Middle East & African Studies
Modern Languages & Linguistics
Philosophy
Theology & Religious Studies
Social Science & Health
American Studies
Anthropology
Architecture & the Built Environment
Asian Studies
Development Studies
Economics
Education
European Studies
Gender & Sexuality
Geography
Health Sciences
History
Middle East & African Studies
Modern Languages & Linguistics
Nursing, Midwifery & Allied Health Professions
Philosophy
Political Science & International Studies
Psychology
Public Health & Epidemiology
Social Work, Social Policy & Administration
Sociology
Sports, Recreation & Leisure Studies
Town & Country Planning
Business & Finance
Accounting & Finance
Business & Management
Economics
Marketing
Tourism & Hospitality
Law
Arts
Architecture & the Built Environment
Art & Design
Classics & Ancient History
Drama, Dance & Performing Arts
English
History
Music
Biological & Medical Sciences
"Stay Informed and connect to Today's era for the latest updates.