New Upcoming Punjabi Movies to

Watch in 2018

As per the growth of Indian cinema, the expectancy of the viewers and believers has always been high and also increasing more day by day. Punjabi cinema which is a growing hand of Indian cinema also contributed to entertaining a large mass of people.
Punjabi cinema sometimes also referred as Pollywood always been one of the major broad pillars of this ever-growing cinematic world. Not only in India Pollywood is also evolving and famous in Pakistan by entertaining them and meeting their level of expectancy and demand.
Pollywood always came up with the new talents and always fresh content and always with something new and spiced up so that viewers always relate themselves with the shown up story and can engage themselves emotionally too.
Punjabi cinema always ruled the hearts of the viewers and has always been trying to come up with more effort in every next time. Every time with something apprasive worth content, script, story, artists and the always valuable concept which kept increasing the strength of viewers.
From the beginnings in 1920s with the production of silent movies 'Daughters of Today' , to first sound film Heer Ranjha by using technology of sound on disc in the year 1932 to the upcoming movies. Punjabi cinema has evolved gracefully reaching new heights.
There is a list of all new upcoming Punjabi movies 2018 expected with the information of cast, release date, and director. This list will help you to keep updated with the upcoming movies so that you don't miss any movies of your favorite cast.
Here are the list of new upcoming Punjabi movies Starting from the very first month of the year 2018:

January
Movie: Punjab Singh
Cast involved for this movie: Kuljinder Sidhu , Annie Sekhoon , Gurjind Maan
Directed by: Taj
Release date: January 19, 2018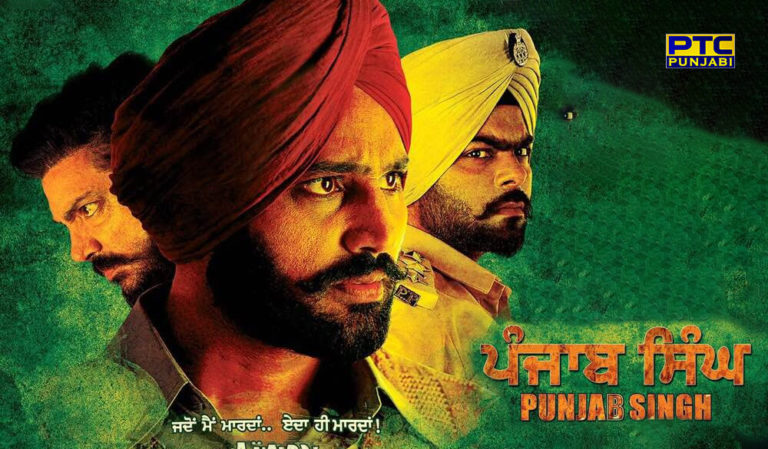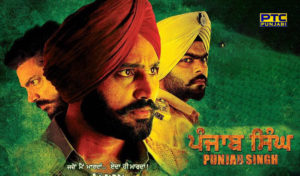 February
Movie: Laavan Phere
Cast involved for this movie: Rubina bajwa, Karanjit anmol, Roshan prince, Gurpreet ghuggi
Directed by: Smeep kang
Release date: February 9, 2018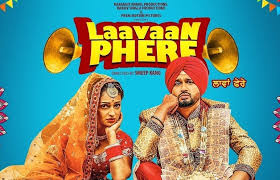 March
Movie: Laung lachi
Cast involved for this movie: Neeru bajwa, Ammy virk, Amberdeep singh
Directed by: Ambeerdeep singhRelease date: March 9, 2018
Movie: Sajjan singh rangroot
Cast involved for this movie: Sunada Sharma and Diljit Dosanjh
Directed by: Pankaj batra
Release date: March 23, 2018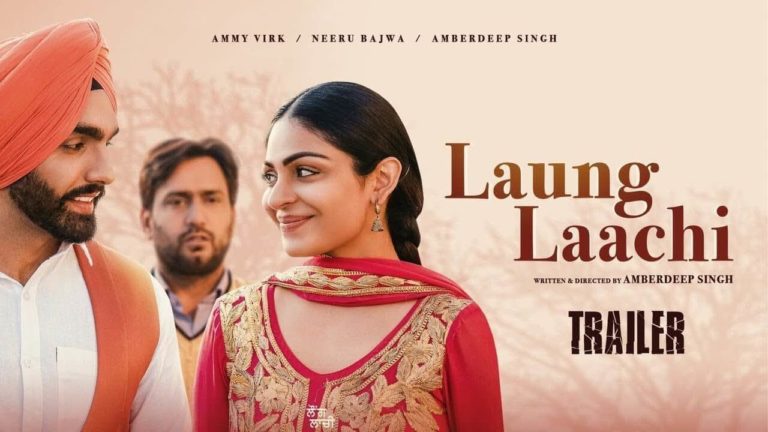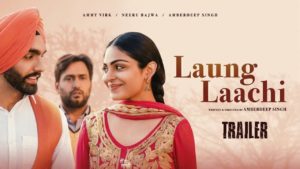 April
Movie: Subedar joginder singh
Cast involved for this movie: Aditi Sharma, Gippy gerwal, Rajvir jawanda, Harish verma, Kulwinder billa.
Directed by: Simerjit singh
Release date: April 6, 2018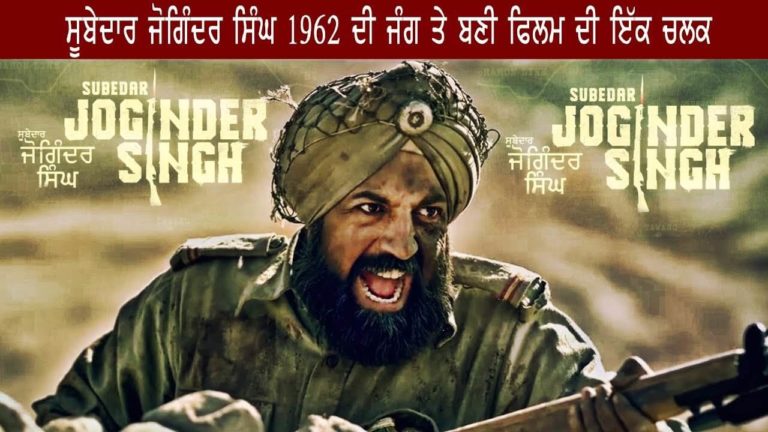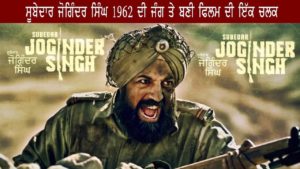 Movie: Golak bugni bank te batua
Cast involved for this movie: Simi chahal, Harish verma, Amrinder gill
Directed by: Ksshitij chaudhary
Release date: April 13, 2018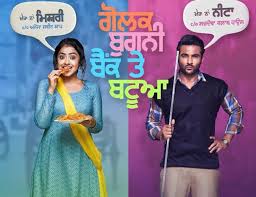 Movie: Khido khundi
Cast involved for this movie: Mandy takhar, Ranjit bawa, Manav vij
Directed by: Rohit jugraj
Release date: April 20, 2018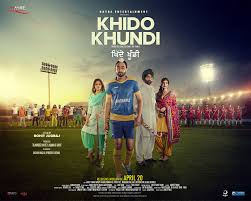 Movie: Bhai taru singh ji
This is an animated movie.
Directed by: Sukhwinder singh
Release date: April 27, 2018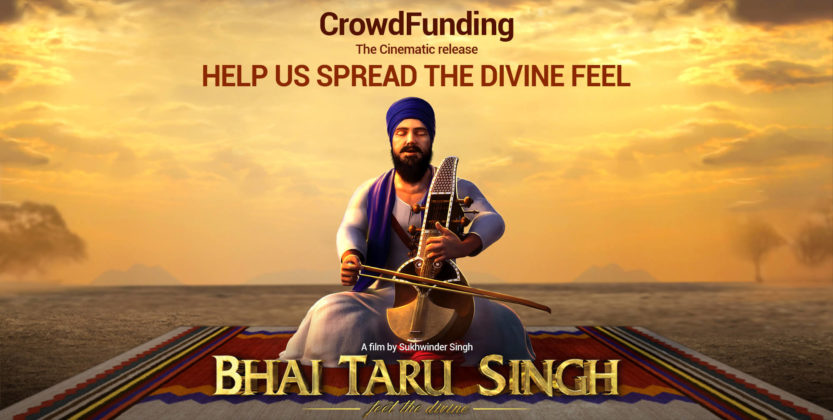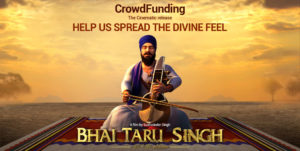 May
Movie: Daana pani
Cast involved for this movie: Simi chahal and Jimmy Sheirgill
Directed by: Tanvir jagpal
Release date: May 4, 2018

Movie: Kande
Cast involved for this movie: Yograj singh, Sunita dhir, Kamal virk, Preet baath.
Directed by: Kavi raz
Release date: May11, 2018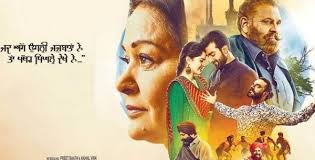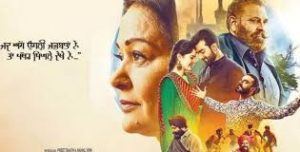 Movie: Randuaa
Cast involved for this movie: BN Sharma, Gurpreet ghuggi, Satinder satti, Nav bajwa
Directed by: Nav bajwa
Release date: May11, 2018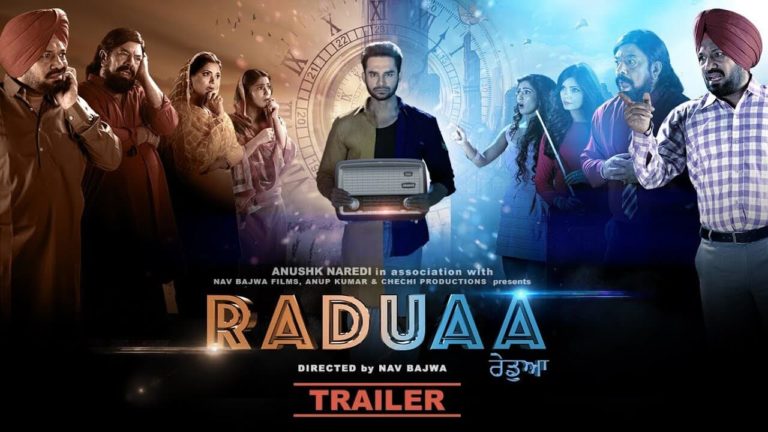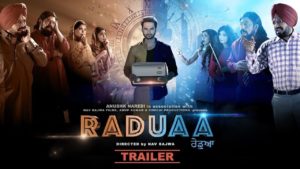 Movie: Harjeeta
Cast involved for this movie: Ammy virk
Directed by: Vijay kumar arora
Release date: May 18, 2018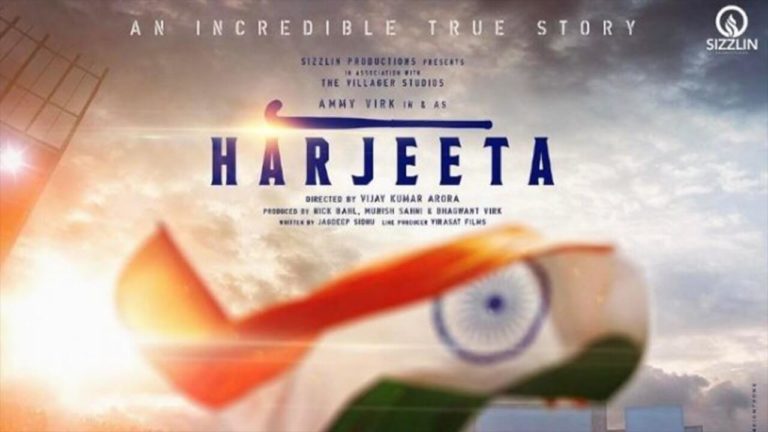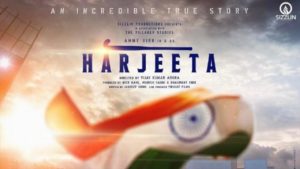 June
Movie: Carry on jatta 2
Cast involved for this movie: Gippy gerwal
Directed by: Smeep kang
Release date: June1, 2018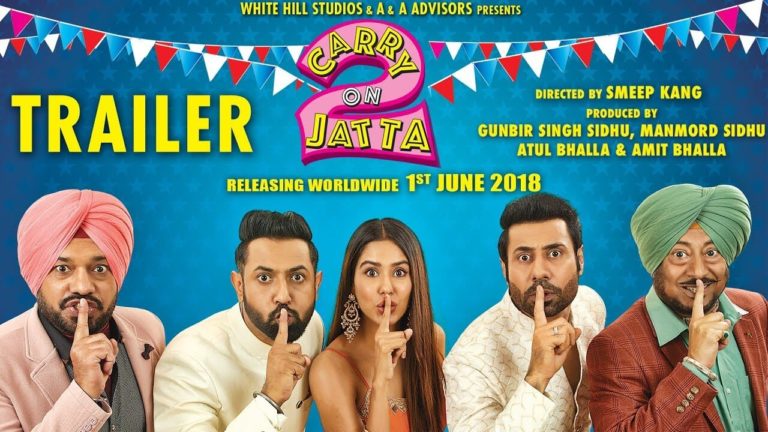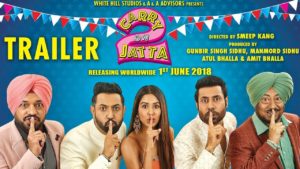 Movie: Rabb rakha
Cast involved for this movie: Pooja thakur, Malkeet rauni, Surjit khan, Gurpreet bhanga
Directed by: Minar malhotra
Release date: June 8, 2018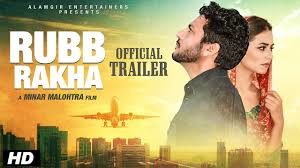 Movie: Asses
Cast involved for this movie: Ankita devgun, Rana ranbir
Directed by: Rana ranbir
Release date: June 22, 2018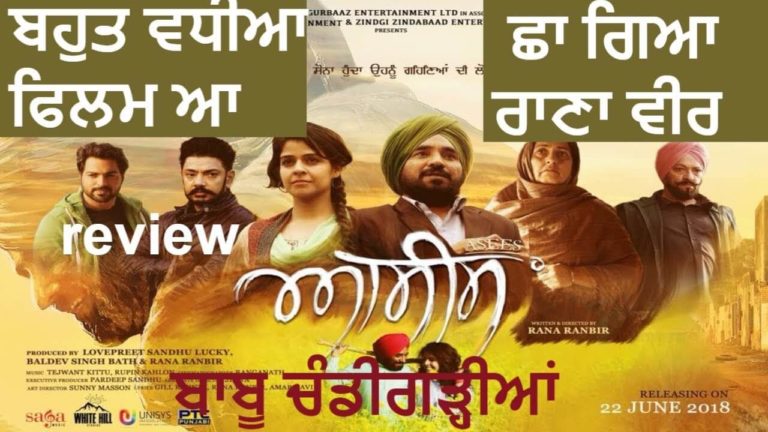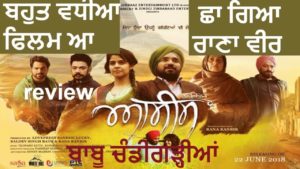 Movie: Jatt vs ilets
Cast involved for this movie: Gurpreet ghuggi and Ranveet singh
Directed by: Devi dutt
Release date: June 22, 2018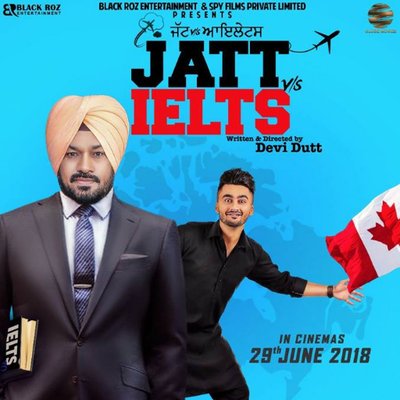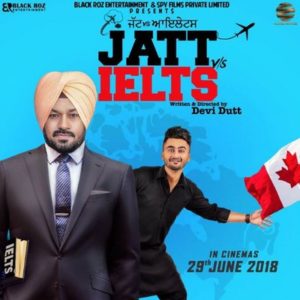 July
Movie: Nankana- Above the Religion
Cast involved for this movie: Gurdas maan
Directed by: Manjeet maan
Release date: July 6, 2018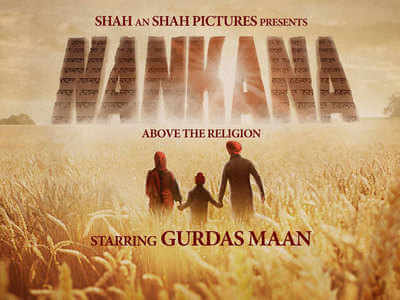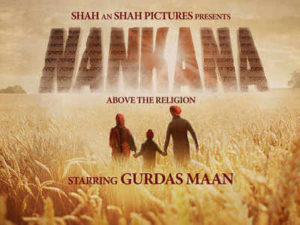 Movie: Vadhayiyaan ji vadhayiyaan
Cast involved for this movie: BN Sharma, Gurpreet ghuggi, Karanjit anmol, Binnu dhillon.
Directed by: Smeep kang
Release date: July 13, 2018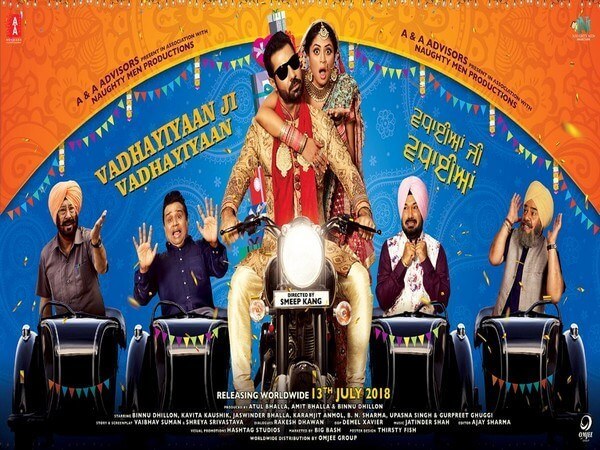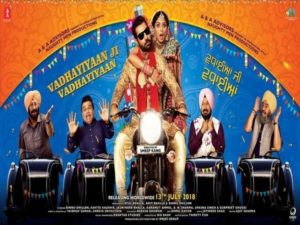 Movie: Dhol ratti
Cast involved for this movie: Pooja thakar, Malkeet rauni, Lakha lakhwinder singh
Directed by: Shivam sharma
Release date: July20, 2018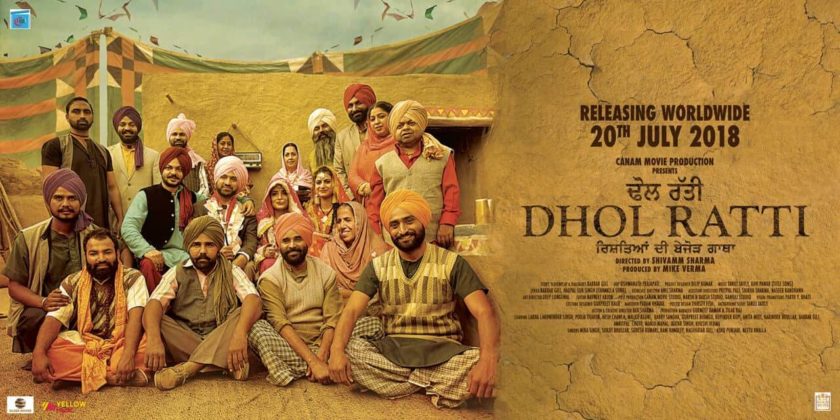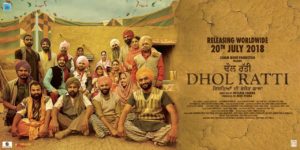 Movie: Ashke
Cast involved for this movie: Amrinder gill, Sanjeeda ali sheikh
Release date: July 27, 2018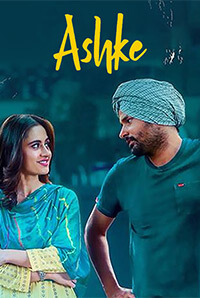 Movie: Ishq na hove rabba
Cast involved for this movie: Yuvleen, Navjeet, Sezal Sharma, Youngveer, Bholu shah
Directed by: Sukhdeep sukhi
Release date: July 27, 2018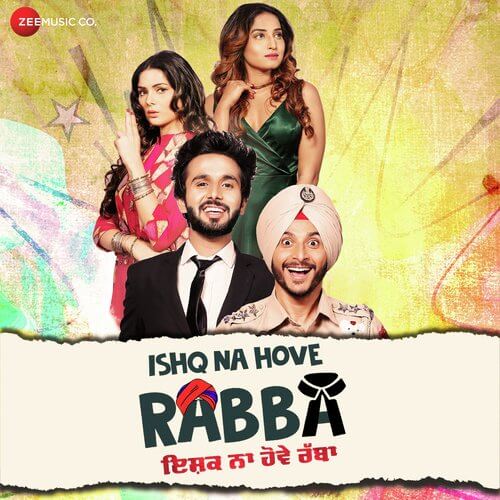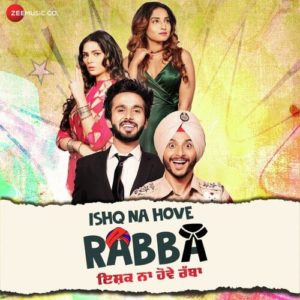 August
Movie: Jagga Jiunda E
Cast involved for this movie: Kainaat arora, Dlijeet, Jackie shroff, Anita devgun, Yograj singh, Gurpreet singh
Directed by: Amit singh
Release date: August 3, 2018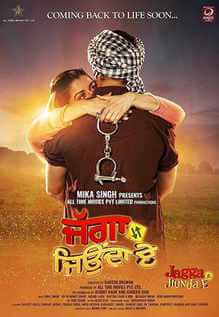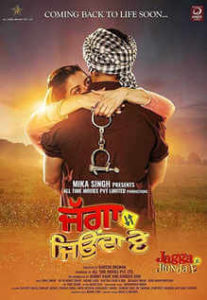 Movie: Dakuaan da munda
Cast involved for this movie: Dev kharoud, Pooja verma, Jagjeet Sandhu, Sukhdeep sukh
Directed by: Mandeep banipal
Release date: August 10, 2018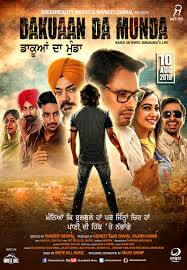 Movie: Mr and Mrs 420
Cast involved for this movie: BN Sharma, Gurpreet ghuggi, Ranjit bawa, Jaswinder bhalla, jassi gill
Directed by: Ksshitij chaudhary
Release date: August 15, 2018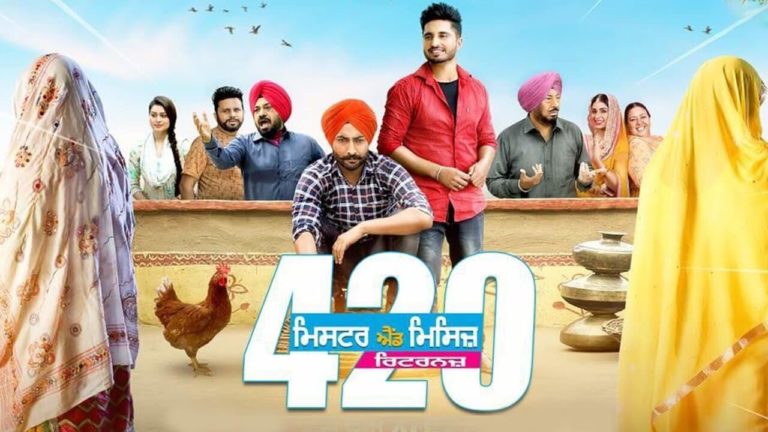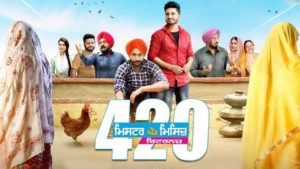 Movie: Mar gye oye loko
Cast involved for this movie: Gippy grewal, Sapna pabbi, Gurpreet ghuggi, Binnu dhillon, Jaswinder bhalla
Directed by: Simerjit singh
Release date: August 31, 2018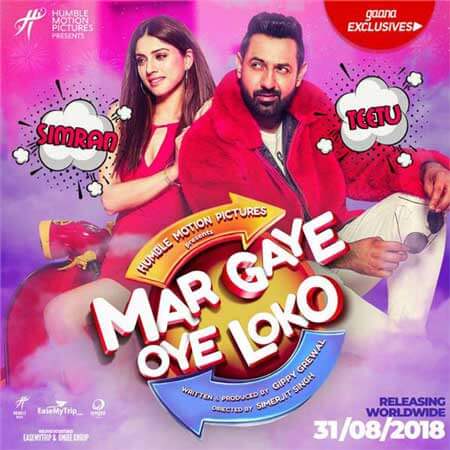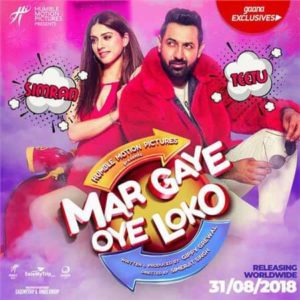 Movie: Guru da banda
This is an animation movie
Directed by: Jassi chana
Release date: August 24, 2018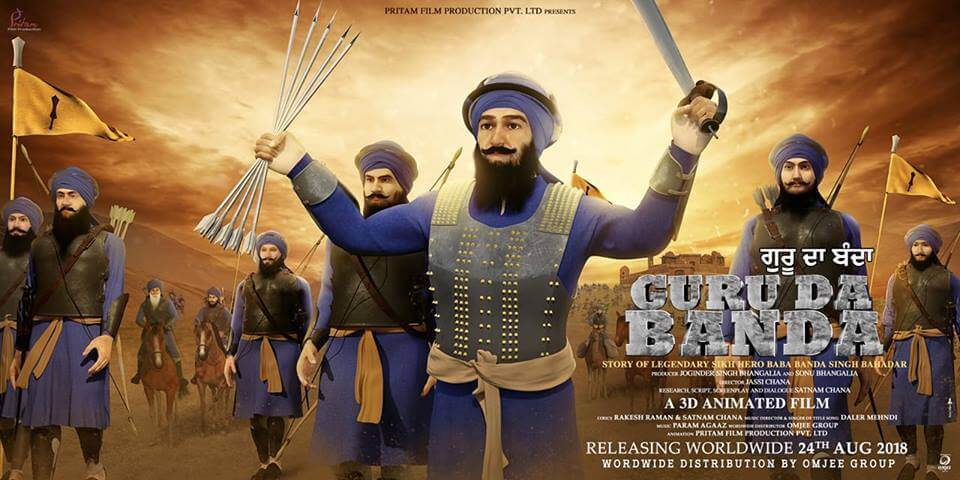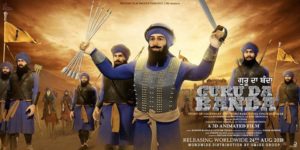 September
Movie: Banjara -The Truck Driver
Cast involved for this movie: Rana ranbir, Gulshan Grover, Babbu maan, Shraddha arya, Malkeet Rauni, Gurpreet bhangu, jia Mustafa.
Directed by: Mushtaq pasha
Release date: September 14, 2018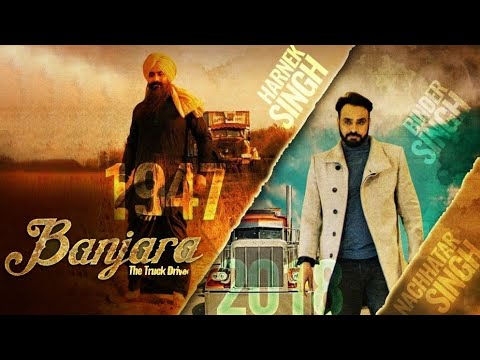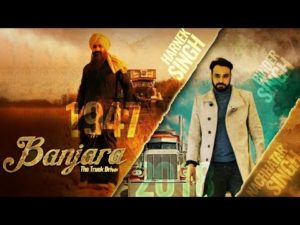 Movie: Kurmaiyan
Cast involved for this movie: Japji khaira, Nirmal Rishi, Harjit Harman, Ankita Devgun
Directed by: Manjeet singh tony and Gurmeet surjan
Release date: September 14, 2018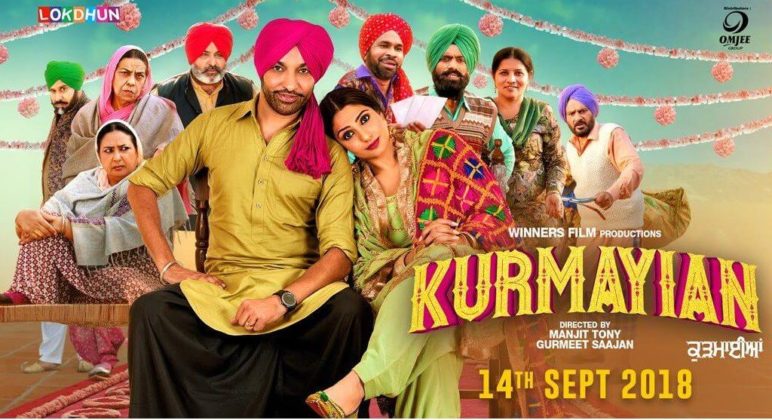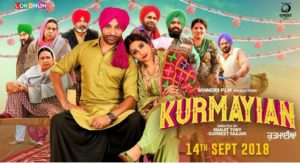 Movie: Qismat
Cast involved for this movie: Sargun Mehta and Ammy virk
Directed by: Jagdeep sidhu
Release date: September 21, 2018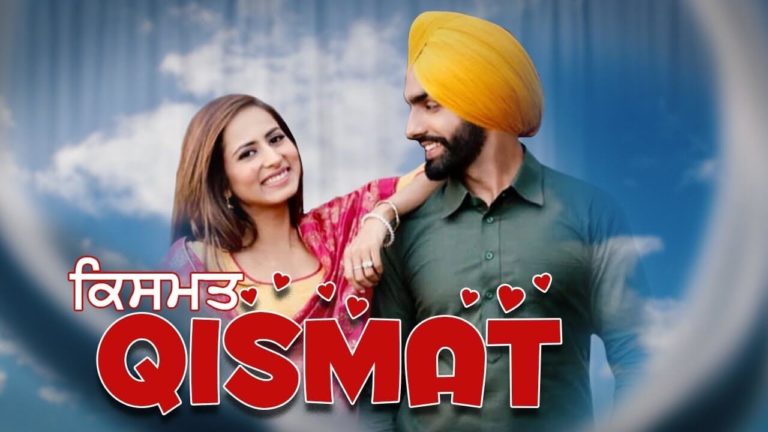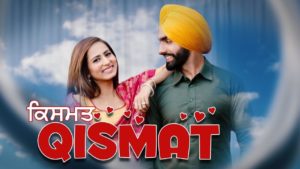 Movie: Marriage palace
Cast involved for this movie: Payal rajput, Sharry mann, Jaswinder bhalla, BN Sharma, Sumit gulati.
Directed by: Sunil thakur
Release date: September 28, 2018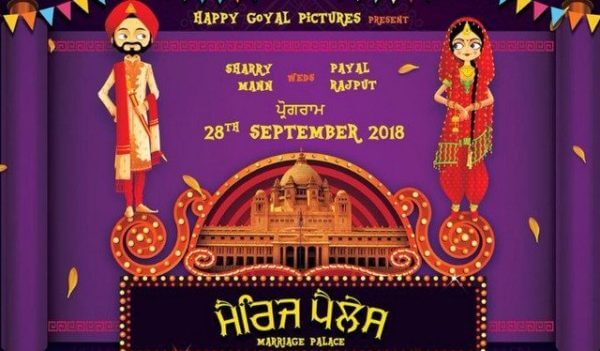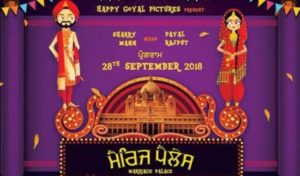 October
Movie: Parahuna
Cast involved for this movie: Nirmal rishi, Kulwinder billa, Sardar sohi, Wamiqa gabbi.
Directed by: Amrit raj chadha and Mohit banwait.
Release date: October 5, 2018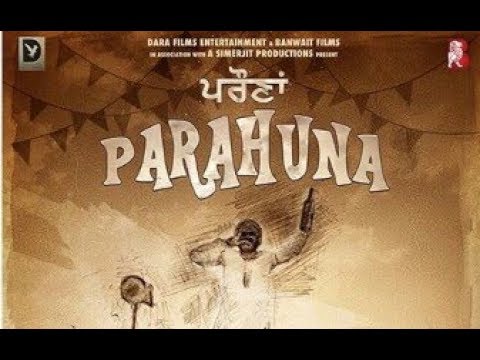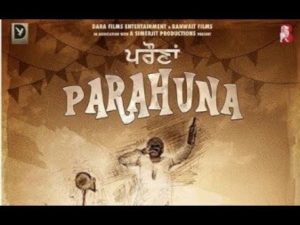 Movie: Afsar
Cast involved for this movie: Nimrat khaira, Gurpreet ghuggi, Vijay tendon, Nirmal rishi, Tarsem jassar.
Directed by: Gulshan
Release date: October 5, 2018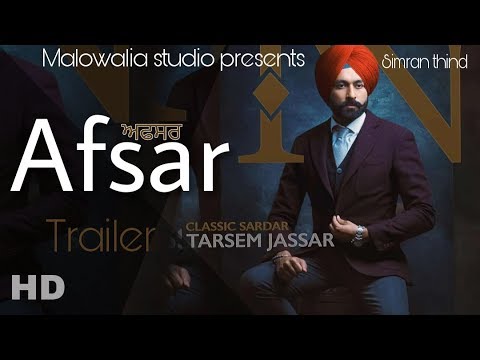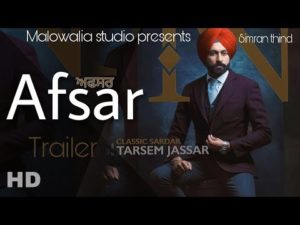 Movie: Aate di chidi
Cast involved for this movie: Neeru bajwa and Amrit maan
Directed by: Harry bhatti
Release date: October 19, 2018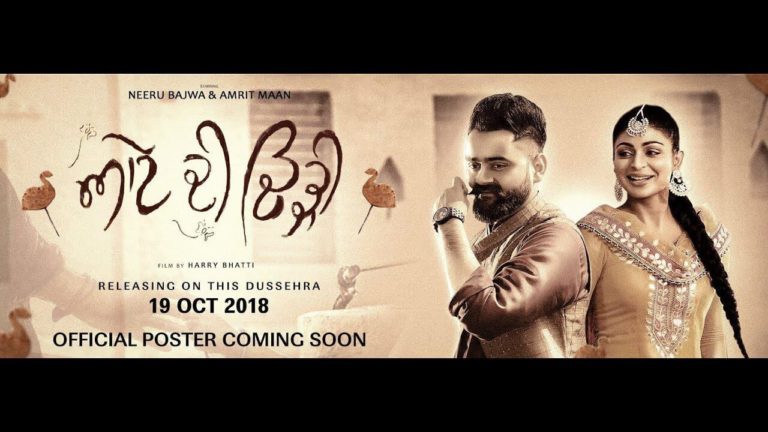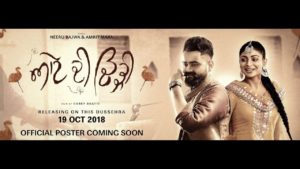 Movie: Ranjha refugee
Cast involved for this movie: Roshan prince, Karamjit anmol, Saanvi dhiman.
Directed by: Avtar singh
Release date: October 28, 2018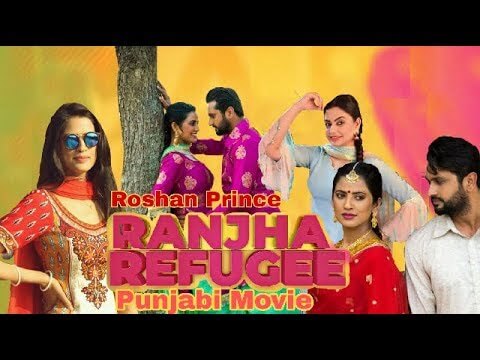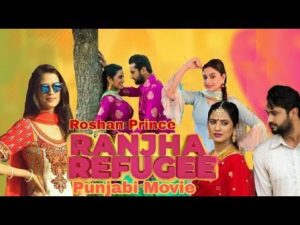 November
Movie: Vadda Kalakar
Cast involved for this movie: Yograj singh, Jassi kaur, Nirmal rishi, Alfaaz.
Directed by: Kuldeep kaushik
Release date: November 30, 2018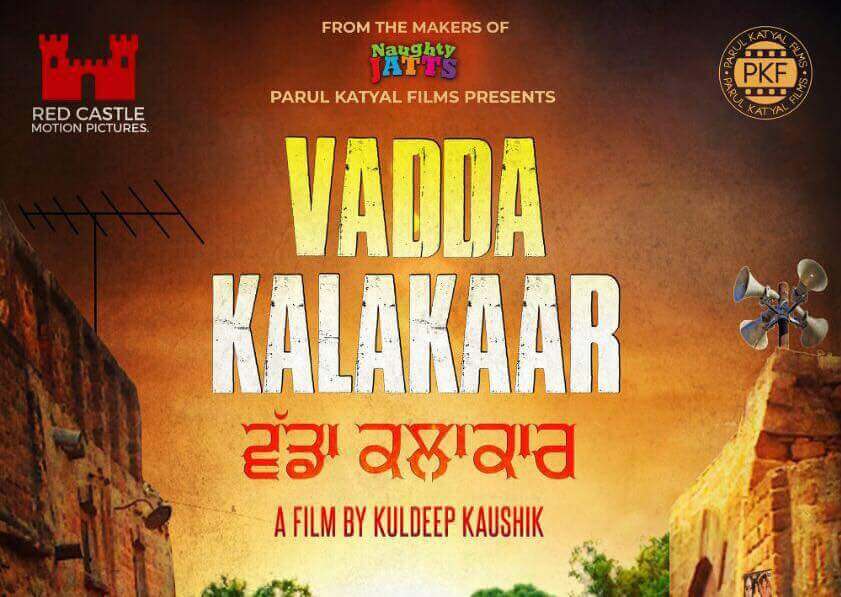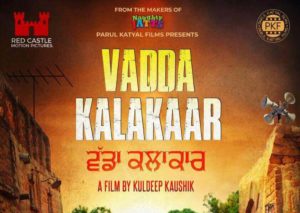 December
Movie: Ishqaa
Cast involved for this movie: Payal rajput and Nav bajwa
Directed by: Nav bajwa
Release date: December 7, 2018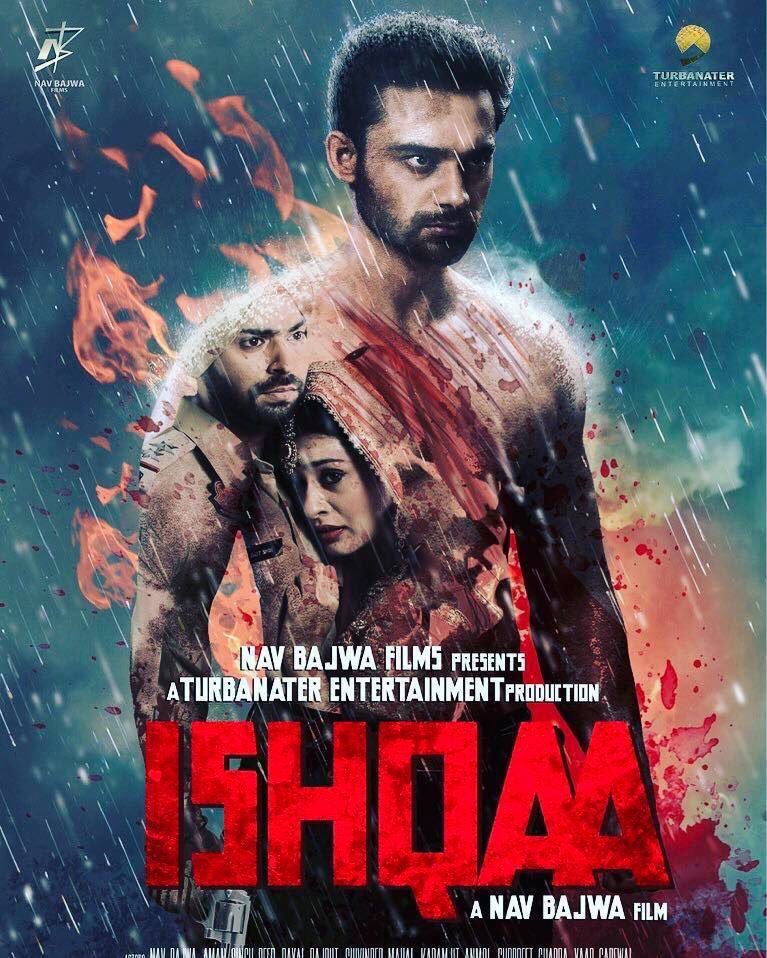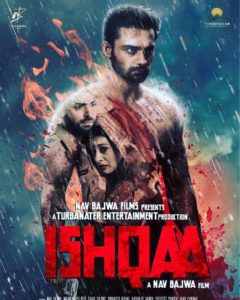 "Stay Informed and connect to Today's Era Entertainment  for the latest updates."