Rajkummar Rao Biography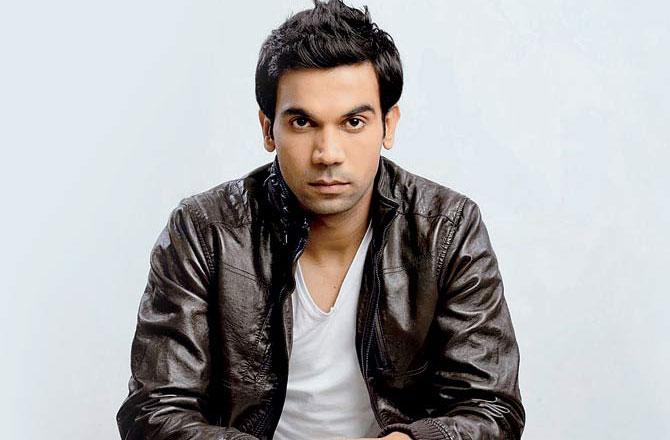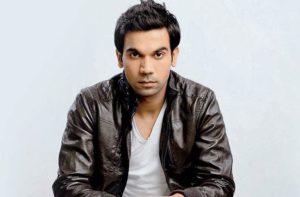 Rajkummar Rao has given multiple hits in past records. His struggle and simplicity are highlighted in roles he does. With the kind of roles, he has been playing it won't be wrong to say he is one of the most versatile actors in present times.
Rajkummar Rao Birthday: 31 Aug 1984 (Age 34)
Rajkummar Rao Biography Overview:
| | |
| --- | --- |
| BIRTHDAY | 31-Aug-84 |
|  Birthplace | Gurgaon, Haryana |
|  Country | India |
|  AGE (in 2018) | 34 Years Old |
|  BIRTH SIGN | Virgo |
|  HEIGHT | 178 cm |
|  Weight | 72 kg |
| Nickname | Raj |
| Mother Tongue | Haryanvi |
| Education | B.A |
| Gender | Male |
| Religion | Hindu |
| Eye Colour |  Black |
| Hair Colour | Black |
| Film Debut: (2010) | Love Sex Aur Dhokha |
| Hobbies | Dancing |
| Marital Status | Unmarried |
| Girlfriend | Anwita Paul |
| Wife | N/A |
| Smoke | No |
| Food | Gimme Cake |
| Nationality | Indian |
As Biography' movie has made its debut in the theatres, its star cast is shining as well. With strong leads like Rajkummar Rao and Shraddha Kapoor, ''stree '' promises hope for viewers and makers.
Making your presence felt in the film industry being an outsider is very much equivalent to qualifying an IAS exam. Rajkummar Rao has come out with flying colors making a deep impact in the very short span of time.
Let's travel a short journey on Rajkummar's path of success:
Rajkummar Rao Early Life and Education
Born and brought up in a middle-class family Rajkummar completed his early education in Bluebells Model sr. secondary school. Following it he graduated in arts from Atma Sanatan dharma college – University of Delhi. As everybody who aspires for a career in films joins a theatre group, he also joined a theatre with Kshitiz repertory and Sri Ram Center, Delhi.  Later in 2008 to polish up his talent and attain a deeper depth of cinema world Raj got admitted himself in FTII, Pune.
Like a child looks at the moon to get close it someday, Rajkummar said once that he made Shah Rukh Khan his moon who inspired him to join the industry.
Rajkummar Rao Career Chronology
It would have been difficult without talent is a one-liner for Raj's journey. Rajkummar Rao is an actor first and then a star. Since the beginning, he has an image of a boy next door, who doesn't carry the glamor and charm of a star. He is an actor who loves his art.
Intellect and ability to inherit character's soul has been keys to Rajkummar Rao's successful and unconventional films. He is what he should be in the film while working, one cannot discover even a portion of Rajkummar Rao's real identity in his roles.
Let's take a look at Raj Kumar Rao's journey until now
Love sex and Dhoka: In 2010 Dibakar Banerjee was in a hunt of fresh faces, Rajkummar Rao became one of those fresh faces. It was the first big budget film which geared up his journey in Bollywood.
Ragini MMS 2: It was Ekta Kapoor 's project where Rajkummar Rao once performed spectacularly and gained recognition. This was a negative role and it added a new dimension to Rajkummar's identity as an actor.
Gangs of Waseypur: Anurag Kashyap's desi and one of its kind story of Waseypur gave Rajkummar Rao a small yet significant role.
Even though the screen time of the character was less, the significance of the part was very high. Rajkummar did it beyond expectations adding his own personal touch.
Taalash: Rajkummar shared screen along the perfectionist of the industry Aamir Khan. He played the role of a junior officer. The dialogue delivery created a huge impact.
Queen: Queen is known for Kangana Ranaut. Vijay played by Rajkummar Rao is basically a very shrewd character. Selfish and arrogant of unrealistic achievements. This character in some way influenced Rani's character. A girl of low esteem and victim of a broken marriage in a small locality of Delhi. Rajkummar Rao's acting skills made Vijay's character come alive on the screen which highlighted the positivity and innocence of Rani's character played by Kangana Ranaut.
Aligarh: It's an unconventional plot based on Dr. Srinivas Ramchandra Siras, the professor at Aligarh University ( played by Manoj Bajpayee). Rajkummar Rao being an unconventional actor was the perfect match for this story. The part he plays is of a journalist who covers the story of the sting operation carried on the sexual orientation of Professor Siras.
Omerta: This has been a historical movie ever made in Indian cinema. Rajkummar Rao is presented as Omar Saeed sheik. The plot revolves around the 1994 incident of kidnappings of westerners in India which was followed by the killing of wall street journalist Daniel Pearl in 2002.
Rajkummar Rao has successfully revived the darkness of Omar Saeed Sheikh's character. Omar Saeed Sheikh was a terrorist. The story reveals how a well-educated UK based scholar was brainwashed to become a dangerous terrorist. Heinous crimes in the name of religion become a part of Omar's character.
This has been one of the most intense and memorable characters played by Rajkummar Rao. It probably involved a lot of preparation to inculcate the darkness of this character.
Rajkummar Rao Awards and achievements
Rajkummar has bagged a huge treasury of awards since 2014.
He won a National film award for Shahid (2014). 3 film fare awards for best actor in Shahid and Trapped. Asia Pacific Screen Award for Newton.
Synopsis
Rajkummar Rao is one of those actors who have the power to redefine Indian cinema and in entertainment.
His personality and work clearly justify that being a star is an overnight phenomenon but being an actor requires effort and versatility.
We wish him good luck and congratulations for future and present.
"Stay Informed and connect to Today's era  for the latest updates."