Golf is not an easy game and not even hunting is as simple as you think. In both situations, it is a matter of the mind and courage. You need to use significant judgment and skills to play or hunt like professionals.
But hunting and golfing is not the same anymore. Some devices have made it easy for everyone for example rangefinders.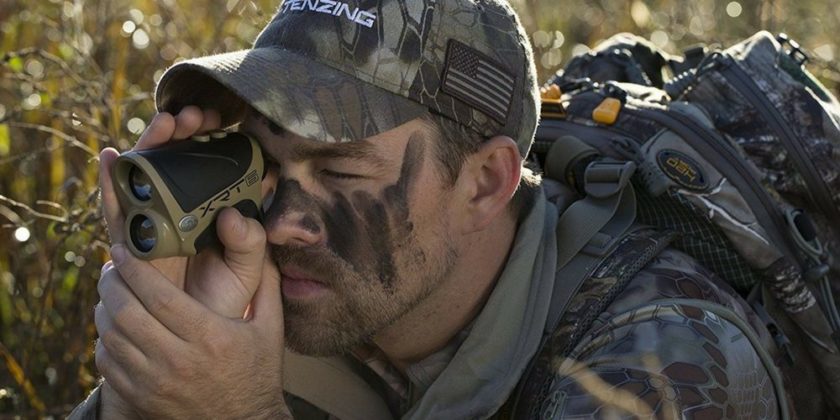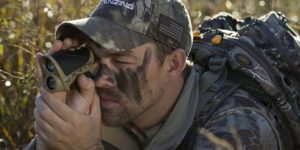 There are different rangefinders but what should you look for in the best laser rangefinders for golfing and hunting? One can carry also rangefinders while traveling. We tried to answer this question in the article below.
There is a difference between the golf rangefinder and hunting rangefinder. Let's highlight one common difference to help you understand.
Golf rangefinders are used to find the pin. That's why they use a technology that helps in the search for the nearby object and separate the background for fast and smooth focus. Then again, hunting rangefinders tend to find more far-away objects.
While shooting, the target is likely to be far way and behind bushes that could be off-putting. Now that you know the difference let us look at what consider in common.
Weight
Before you do anything, keep in mind you are going to walk some distance with for many hours. Whether it is golfing or hunting, you will need your best rangefinder to lightweight so you can walk around with ease.
The best rangefinder for you is the one that you will use while playing or hunting and not feel the weight. So take weight seriously.
Size
You don't want to have a big rangefinder that you find awkward holding or transporting from one location to another. The best rangefinder for both activities is the one that is little and compact for easy movement.
A huge rangefinder will not be helpful because you will end up leaving it behind and it will thus not help you. A small sized rangefinder can easily fit into your pocket than a big one.
Maximum distance
It is necessary that you know the maximum distance your preferred rangefinder can measure. Whether you need it for hunting, you will still need to measure the distance. Knowing how far it can measure, will help you determine if it will be useful to you or not.
Your best rangefinder should be able to measure up to 1,000 or 1,500 yards away. Your experience level doesn't matter when it comes to maximum range. After all, you will still use it when you become a pro.
Magnification
Magnification is an essential factor to look for in the best rangefinder for both golfing and hunting. Although many rangefinders have the same magnification capabilities, a hunting rangefinder requires a higher magnification.
This is because the hunting surrounding is unpredictable most of the times and a target could be at a distance away from the user. However, if your rangefinder is for golfing, there is no need to consider high magnification because you will be searching for a nearby object. However, if you intend to use the rangefinder for both activities, consider one with higher magnification capabilities.
Waterproof features
Although both hunting and golfing include doing them outdoor, hunting is more likely to do with unpredictable and harsh environment than golfing. That is the reason you should consider a rangefinder that is waterproof.
This can great especially during rainy seasons. Weather resistance rangefinder will do for both hunting and golfing if you especially practice or hunt in areas where the weather is unpredictable. Consider finding one that is dust, water, and shock proof.
Durability
You are obviously not going to play golf or go hunting for one day. Consider endurance aspects of your golf rangefinder. A rangefinder that has a sturdy body will do for both. The best rangefinder is one that will not easily break even when it falls.
Remember you will be involved in walking or sometimes running so you can catch up with your target. So you need something robust and durable. Look for a rangefinder that will give you the value of your money after some time.
User-friendly
As a golfer, you need to concentrate on your game so you can play well. The best rangefinder should be easy to use. A device that is hard to use or you find difficulty when locating the buttons; it is not good for you.
Most the gadget comes with user manuals these days to make easier for you to understand. Also, the manual should be easy to figure out so you can efficiently use the gadget and achieve your hunting and golfing goals. In short, the rangefinder should be simple.
Angle compensation
This one is essential when it comes to hunting rangefinders. Hunting gadgets that will help you calculate the math of aiming lower for down and up angles.
It can be confusing if you are a beginner hunter. The best hunting rangefinder can help figure out this math for you so you can understand how far to shoot.
Quality vs. price
More often than not, people tend to purchase devices they need on a budget without considering the quality. I understand that for few, the best rangefinder is the one they can afford. But that shouldn't be the case.
Sometimes the quality of the device matters. Though you can choose to buy the gadget based on the money you have, you can't miss to find a device of quality and on a budget. But it is worth mentioning that most expensive rangefinders and the best in quality.
Don't forget that quality and gadget price go hand in hand. You can check the Halo rangefinder review regarding this.
Conclusion
The best rangefinder for you may not be what your friend would prefer. But you can all agree that the battery life of a gadget matters a lot.
There is no need concentrating looking on the features while you forget about the battery life. If the device runs out of battery and the game is ongoing, you are most likely to be frustrated as you play.
"Stay Informed and connect to Todaysera  for the latest updates."