Do you know what is the full form of LLB?
Here are complete details on full form of LLB & top Colleges for LLB in India.

LLB: Bachelor of law (Legum Baccalaureus in Latin)
| | |
| --- | --- |
| Duration | 3 to 5 year |
| Type | Graduation |
| Level | Degree |
| Eligibility | Graduation in any discipline |
| Admission Process | Based on the entrance exam |
Bachelor of law is one of the prestigious degrees in legal studies and after graduation in any discipline, one can easily pursue LLB course.
Full Form of LLB in Hindi: विधि-स्नातक
Admission to any of the LLB course is done by  CLAT, LAWCET  and several other entrance exams.
Top Colleges for Bachelor of Laws [L.L.B.]
There are much other public and private institutes offering 3 year LLB or 5-year Graduation+LLB course in India.
Historical background
LLB as an educational course was started in the year 1987. BCI ( Bar Council of India ) is the main regulatory body of legal studies in India.
First law university established in India was 'National Law school of India university', at present there are almost 16 National Institutes of Law in the country.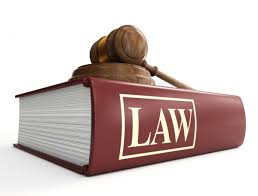 Course background
The basic course comprises of six semesters. These include seminars, tutorials, moot courts and practical training programs.
Hence, after successfully six semesters an individual is considered to be a legal professional law or lawyer.
After doing LL.B degree you will become a law graduate who is able to do practice in any in court of law. One can also opt for an LLM (Master of Laws) to earn a master degree.
"Stay Informed and connect to Today's era  for the latest updates."