Bengali
movies
always offer great intellectual values and
entertainment
. The year 2018 is no different. This year Bengali cinema offers the great movie. Here we will state few upcoming and recent Bengali movies to watch in 2018 which attract both critics and audience.
1. ABAR ASCHE SOBOR Bengali Movie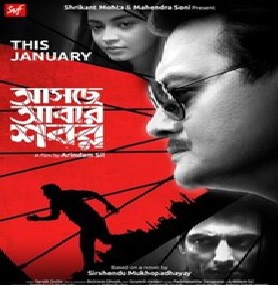 To heat up the January, 3rd instalment of SHOBOR films was made. ABAR ASCE SHPBOR is a Bengali thriller film directed by Arindam Sil. After the success of the first two films EBAR SOBOR and EAGLER CHOKH, the production came up with the new one.
This time the storyline or plot was taken from the story PROJAPATIR MRITYU O PURNOJONMO by famous Bengali writer Saradindu Bandopadhay. The crime thriller released in the box office on 19 January.
It won hearts of audience and critics as well.The main Cast is- Saswata Chatterjee as Shobor Dasgupta, Gaurav Chakrobarty as SI Sanjib Das, Subhrajeet Dutta as SI Nandalal Roy, Indraneel Sengupta as Bijoy Sen and others.
2. NILACHOLE KIRITI Bengali Movie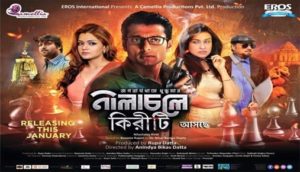 NILACHOLE KIRITI is Bengali drama thriller film by Anindya Bikash Dutta and produced by Rupa Dutta based on story BASANTOA RAJANI written by Nihar Ranjan Gupta. The film is released on 9th February.
NILACHOLE KIRITI is the story of Bengali detective Kiriti Roy who goes Puri with his wife Krishna for their honeymoon. Kiriti found mysterious incidents in the city. Police discover a dead body of an attendant in a hotel.
Then one Kali Sarkar goes missing from a hotel. Since Kiriti knows Kali from childhood he gets involved and starts an investigation. He meets the hotel owner and his wife Runa. Kiriti's assistant Subrata informs that Kali Sarkar has some illicit relationship.
In course of time, the case becomes more complicated for Kiriti. The main characters are Indraneel Sengupta as Kiriti, Arunima Ghosh as Krishna, Rituparna Ghosh as Runa, Abhisekh Chatterjee as Kali Sarkar and others.
3. SONDHANE Bengali Movie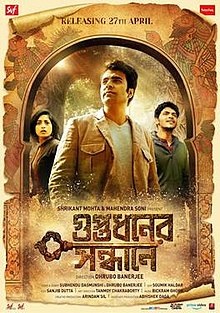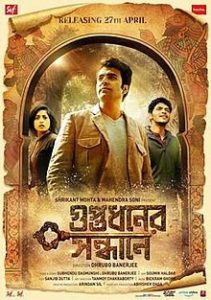 GUPTODHONER SONDHANE is a 2018 Indian Bengali adventure and mystery film. It is released on 27 April 2018, written and directed by Dhrubo Banerjee and produced by Srikanta Mohanta and Mahendra Soni under the banner of Shree Venkatesh Films.
Subarna Sen (Sonada) is a history professor. When he returns to India after several years he meets his nephew Abir and Jhinu, Abir's best friend. Abir took Sonada to their ancestral home in the village of Manikantapur, where Abir's eccentric but erudite maternal uncle Nisinghprasad Roy (Goutam Ghose) had died recently under some mysterious circumstances.
After the visit that place, they came to know about the almost 350-year-old Mughal treasure of emperor Shah Jahan is hidden somewhere in that palace. Before his uncle's death, he had left a clue in his diary to help Abir locate the treasure.
Meanwhile, they discovered that Dashanan Da also knew about the treasure and was trying to steal it. It won hearts of audience and critics as well. The main characters are Abir Chatterjee as Subarna Sen, Arjun Chakraborty as Abir, Isha Saha as Jhinuk and others.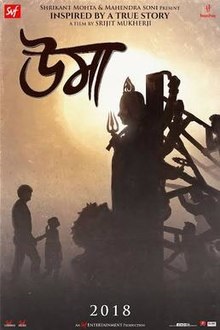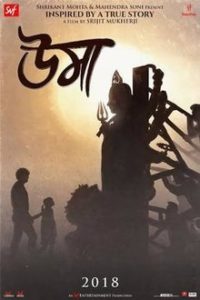 UMA is directed by Srijit Mukherjee, released on 1st June 2018. In the film, Uma, a young girl living in Switzerland, is fighting for her life with a Disease. She wants to see Durga Puja of Kolkata which she never saw.
Her father takes her to Kolkata and planned to set up a fake Durga Puja. Her father and family find a director called Brahmananda. The failed director wanted to help the dying girl. They face many as the story progresses. The plot is based on true events.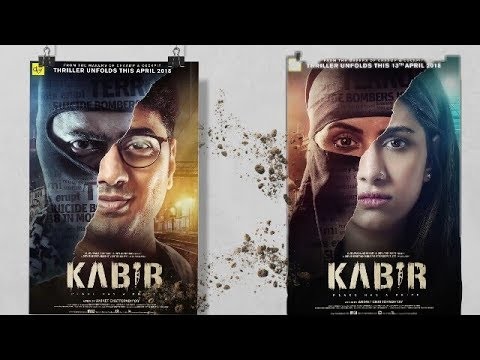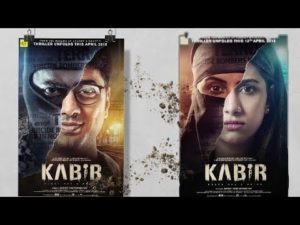 KABIR is a thriller film which is directed by Aniket Choudary. Main roles are played by Dev and Rukmini. It released on 13 April 2018. The main plot is about a lady, Yasmin 22/23 years old took a taxi from Zaveri Bazar. she was heading to VT Station. It was a horrible afternoon.
The taxi suddenly stopped in a lonely area and the taxi driver said that he would not go towards VT. No vehicles stop to help her. After a few minutes, a car agreed to give her a lift. The man inside the vehicle said his name is as Abir Chatterjee and he is also going to VT station.
On the way to VT, she had a conversation over the phone with her father who is a half-paralyzed old man in his Kolkata house. She assured her father, who was watching TV news regarding Bomb blasts in Mumbai that she is alright. After the car reached VT station, Yasmin got down and thanked Abir.
After, She rushed to the station. When she went inside the station she found that the Duronto Express was late for 2hrs, so she went to the upper-class waiting room. Yasmin & Abir met again in the compartment as they both were going to Howrah.
Now a journey begins to find out the root cause of terrorism, in-depth nature of terrorism, a journey which ends in finding out the truth that it's not the religion but a few people dividing the masses to play with their vested interest. KABIR unfolds the eternal and worthy message of peace and coexistence. The film was appreciated by all.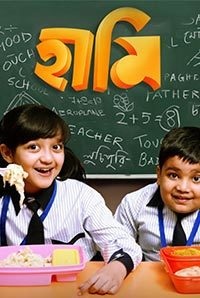 HAMI is a Bengali family film directed by Nandita Roy and Shiboprasad Mukherjee. On April 18 the official trailer of the film released. The film tells a beautiful story of friendship in a junior co-ed school.
List of top Bengali upcoming movies 2018:
1. Kishore Kumar Junior
2. Tong Ling
3. Balighor
4. Dhumketu
5. Ahare Mon
6. Ek Je Chilo Raja
7. Biday Byomkesh
8. Professor Shonku O El Dorado
9.Tritio Adhyay- The Third Chapter
"
Stay Informed and connect to Today's era for the latest updates."