Generation Y is obsessed with smartphones. It is the first thing we look for in the morning and the last thing we check in the night.
Our whole world is summoned in this small gadget. It won't be wrong to say, Gen Y cannot function without the smartphones.

We are very critical about the smartphone we invest in. We investigate about its every feature and then make the best choice.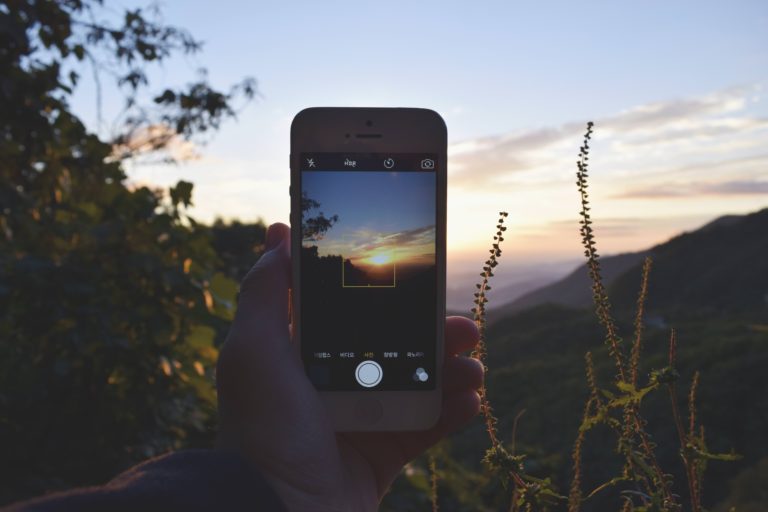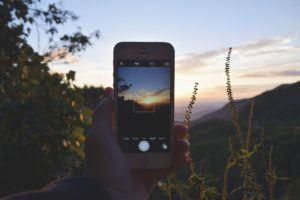 We bring to you the countdown of the 21 best smartphones available in the market.
Here are 21 best smartphones in 2016:
iPhone 5S 
One of The best successful phones in the world, It has LED-backlit IPS LCD, capacitive touchscreen, 16M colors with 4.0 inches (~60.8% screen-to-body ratio). It was first announced in September 2013 and still counts as one of the best phones.
iPhone 6S
The second best phone is another Apple product, iPhone 6S. You are guaranteed to receive best, most reliable and secure apps from the Apple store.
iPhone SE

If you want a small size smartphone with great features, then iPhone 6SE is for you. It has a 4-inch display with amazing battery life. It also has many exceptional features like Apple Pay, fingerprint sensor, and Live Photos. It gives you the same performance as iPhone 6S but at a lower price.

Nexus 6P

Nexus 6P is a bigger and better version of Nexus 5. It has a durable hardware and unlike other Android Phone, it receives updates from Google as soon as they are released.

Nexus 5X

If you want to buy an Android phone better than iPhone, than Goggle Nexus 5X is the best choice for you.
Samsung Galaxy S7 Edge

The Samsung Galaxy S7 edge has the same features like Samsung Galaxy S7 but its 5.5-inch display makes it a better option than the Samsung Galaxy S7.
Samsung Galaxy S7

The Samsung Galaxy S7 offers a 12 MP camera, that even beats iPhone 6s Plus. Unique features like water resistance and Samsung Pay, that works for almost every payment terminal, makes it the worth investing phone.
OnePlus3

The great news is that you don't need an invite to buy the latest version of OnePlus3. It has a sleek metal back and gives a speedy and smooth performance. It offers a 6GB RAM.
Many users have complained that it does not support external memory but to overcome this fault, they offer a 64 GB internal memory.
LG G5

LG G5 has features that will blow up your mind and not forget its beautiful metal design. The smartphone has an easy to remove bottom that allows you to change the dead battery.
You can also exchange the bottom with modules for additional benefits such as zoom dial, shutter button, and camera grip. This smartphone will awake the photographer in you with its dual lens camera.
Moto Z

The Moto Z is a gorgeously thin smartphone that you will love to hold in your hand. The Moto Z supports modules that add other functionality to your phone, such as, projector or speaker module.
HTC 10

HTC 10 is a well-built android phone that can be bought unlocked. This feature of the HTC 10 saves you from the irritating bloatware.

Samsung Galaxy Note 5

The Samsung Galaxy Note 5 looks like a killer with its big screen and glass and metal design. It has a vivacious display and is accompanied by a stylus to make notes.
Moto X Pure

The Moto X pure is money worth smartphone. It has a 5.7-inch QHD display, 3 GB RAM, and 32 GB internal storage. The Moto Maker, allows you to change the look of your phone as per your preference.

iPhone 6 Plus

If you are an iPhone lover than iPhone 6 is the best choice for you and it does not hamper your budget. It has a big screen and has very few dissimilarity from iPhone 6S.

Moto G4 Plus

The Moto G4 comes in three models, regular Moto G4, Moto G4 Plus and soon to come to Moto G4 Play. The Moto G4 Plus leaves behind the regular Moto G4 with its 16-megapixel rear cameras and a unique fingerprint sensor feature.

iPhone 6

Yes, iPhone 6 is an old phone but it is a smart choice if you wish to save some money and also enjoy the benefits of iPhone. iPhone shares the same physical feature like iPhone 6S, so it's a win-win situation.

The BlackBerry Priv

This smartphone is suitable for all those operators who wants to use Google apps and services and also wants to enjoy the accessibility of the keyboard.

This BlackBerry phone does not run on the BlackBerry operating system, but on the Android platform. This smartphone may give you the appearance of an Android phone, but it has a slide-out keyboard.

Microsoft Lumia 950

This may come to as a shock to many, but this smartphone is ideal for the users who adores Windows phones and cannot function without Microsoft apps.
The most admirable feature of this phone is that it can be connected to the monitor, mouse, and keyboard and enables you to run a light version of Microsoft.

BlackBerry Passport

BlackBerry again claims its place in this countdown with its BlackBerry Passport. Although, to some people it may seem strange, but BlackBerry fans love it.
Its unique feature is its square design. The smartphone boast a brilliant QWERTY keyboard, a capacitive touchscreen, and a multi-touch screen. The display of this smartphone is 4.5 inches and is protected by Corning Gorilla Glass 3.
Xiaomi Redmi Note 3
Xiaomi Redmi Note 3  is very popular and trending now a days  under  12K with 32 GB capacity. It has IPS LCD capacitive touchscreen, 16M colors in 5.5 inches (~72.4% screen-to-body ratio) with 1080 x 1920 pixels (~403 ppi pixel density).
It was first announced in 2016, January, it has 164 g (5.78 oz) weight with Dual SIM (Micro-SIM/Nano-SIM, dual stand-by) 5.5 inches in sizes.
Stay Informed to Todaysera latest updates."