BEST REMAINDER APP FOR ANDROID
In today's scenario, we are more and more dependent on mental work rather than physical work. Yes it's true because when a work is combined with efficient usage of mind then the productivity of the work gets at its peak, the effort by us gets reduced and also we can save a pretty much amount of time which we can use to put in others.
But Once or more, we all might have stuck in a situation where we have to do the pretty large amount of works in quite a small interval of time and unfortunately, at last, we end up without a single work done properly or at least some of it will be surely incomplete.
I have also stuck in a similar situation just some days ago. I was to visit my village and it was my friend's birthday and just a thing I have to do is to make a call to wish him, also I had noted down this day to wish him. But the works made me too tired that I didn't even think about his birthday forget about making a call.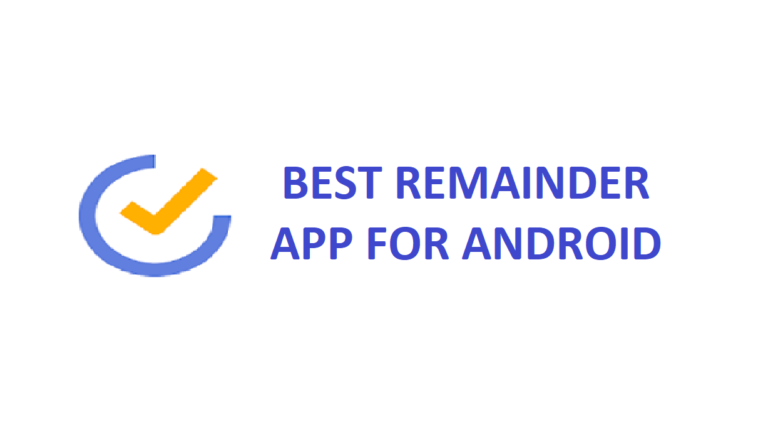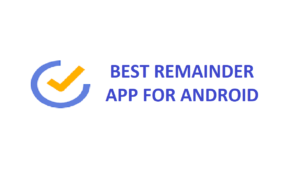 After several days I eventually realized that I missed it, but time once gone can never come back.
Also, it has happened many times that I have missed movies even after buying the tickets few days before, missed marriage functions of my dearest friends, have paid fines due to late payment of bills and have missed the concert of my favorite band. So I am a good example of a "Misser". And it happens with most of us ….. I bet !!!
So the need of a "reminder app" arises now and once we have a reminder app installed and have updated it with all our upcoming events and works, then we can have a breath of relief. Our app will never forget anything like us.
The best thing that the app can do is it can arrange the works for us sequence fully so that we are never lagging in any of the upcoming situations.
For our Android phones there are thousands of reminder apps available at Play Store but some of the best remainder apps for android ones which are Worth trying out are :
1. Any.do: to do list calendar reminders and tasks (10M+ downloads)
It is world's most popular to do list arranger and reminder with a unique feature of to do list maker. It helps the user to arrange of their schedules along with the reminders all the events which they cannot miss.
It provides a great user-friendly interface. In this application, there are Four main list Labeled namely Someday, Upcoming, Tomorrow, Today.
2. To do reminder with alarm ( 1M+ downloads) :
This app aims to make the life easier and smoother by providing special functions such as pay bill reminder, birthday reminders, anniversary reminder, meeting reminders and the list is so vast that all types of reminders fall under this.
3. Just remainder with alarm (1M+ downloads) :
This app also managers all the reminders and the works we were ought to do but the best part are the display images for each event and the auto bill pay function which makes " just reminder" unique from all the others.
4. timetune: optimize your time(1M+ downloads )
It has a rating of 4.6 (highest in the segment) and provides an autotune feature for your daily routine. It will automatically suggest you the best time to carry out your daily works like eating, workout, sleeping and as per the different Seasons, its preferences also change.
5. Reminder with alarm ( 500k+ downloads) :
With a very simple and innovative UI, this reminder app helps its users to organize all the tasks very beautifully with great working themes to let the users involved and update it with more of the upcoming events.
These applications help a lot when it comes to get up in time or to maintain a schedule for some event.
Reminder with Alarm
Hope that till now one might have understood the need of a reminder app and will definitely try one of it once surely….
"Stay Informed and connect to Today's era Full Technology for the latest updates."