The queen of online messengers, WhatsApp has captured the hearts of many to become one of the most popular messaging platforms for smartphones. What we users love the most about it are the frequent and effective software updates that make our lives easier every moment.
However, the very recent update regarding Status feature, similar to that of Snapchat and Instagram story, has left the users baffled as to whether they like it or has it just made their lives the slightest bit tougher?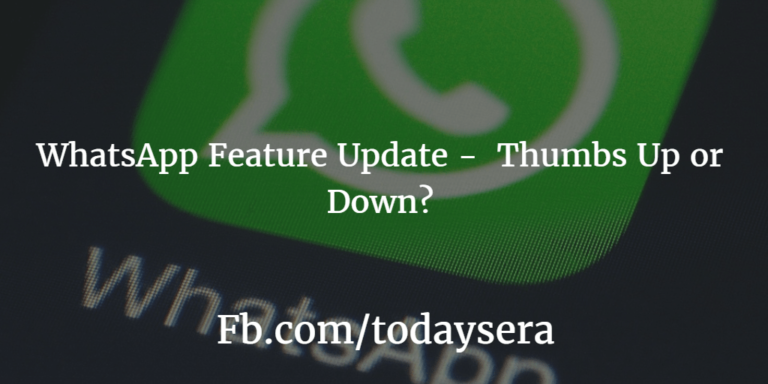 So, in this new update, WhatsApp has replaced the 'Contacts' option beside 'Chats' with something called 'Status' and there is also a camera button on the left of chats which you can use to update your recent status, be it a video or a simple candid shot.
Using the 'Status' option, users can see the recently updated status of their contacts on WhatsApp and also the previously viewed statuses, which incidentally are short lived and of only 24-hour duration! The missing Contacts tab has left a bitter taste in the mouths of many as it was a convenient way of checking the written status and profile picture of their friends on this messaging platform.
Also, many used the written status to make their near and dear ones aware of how long they are going to unavailable and now this will not be possible as written statuses are no longer possible.
Essentially, WhatsApp has tried to emulate Snapchat and Instagram, failing to understand the very basic concept that WhatsApp can be accessed through mobile numbers and us users certainly don't want any Tom, Dick or Harry with our numbers to get access to pictorial statuses we update.
It can be quite inconvenient for us to keep looking proper for a picture or video when we want to change our current status. Besides, the messaging platform is often used across professional and business circles for maintaining smooth and efficient contact, and this Status update has certainly made it very inconvenient as not everyone wants their colleagues to get image updates of their current whereabouts when the written statutes were so much easier to use!
Having disappointed some users, it has also garnered some support amongst today's youngsters who are very candid in their approach to life and do not hesitate in sharing life's every small detail in every possible way but has angered some recluse ones who value their privacy above everything.
We already have Instagram and Snapchat for uploading and sharing all our pictures and videos with the ones we have chosen but in WhatsApp this was definitely not desired as we may or may not know who has access to our number or we may have forgotten some we ourselves had given the number to, all of whom will now readily have access to all the details of our current lives!
The only upside to this is that WhatsApp has announced they will most likely bring back the written status form under the name Tagline, but this will again render the current update useless.We all have our hopes pinned on them and hope that they roll out the new update soon, with something that helps us instead of creating a conundrum!
"Stay Informed to Todaysera latest updates."