Do you know the full form of B.Sc?
B.Sc: Bachelor of Science
Full form of B.Sc., B.Sc. stands for bachelor of science. It is a graduation course in various disciplines of science. It is one of the most opted courses amongst science students in India. There are many career options after pursuing a bachelor of science course.
B.Sc. (बी.एस.सी) Full Form In Hindi: विज्ञान स्नातक
Many colleges and universities in India also provide honors in one of the chosen subjects in the final year of study.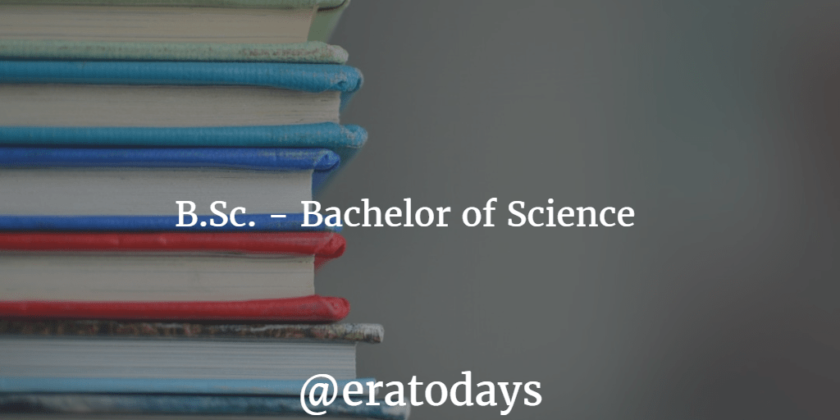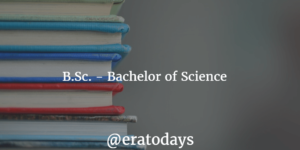 There are many myths related to career options after pursuing a B.Sc. degree. But overcoming all myths and illusions this course is beneficial for all those who wish to make their career in any field of academics.
One can also discover their likes and talents during this course in college and later on they can easily change their stream of career and study.
Eligibility for pursuing a B.Sc degree:
 There are no hard and fast rules or marks required to get enrolled in any of the colleges. You just need to of science background at an intermediate level. After pursuing 12th standard in science you can easily apply for this course.
Within this course, you can choose different subject combinations as per your interest and career prospects. Few of the subject combinations, in general, are physics, chemistry and maths or physics, chemistry or biology(zoology/botany).
There have been many changes and few newer concepts are being introduced. With this, there are new subject combinations with the more advanced pace of study  like :
Chemistry, botany and industrial microbiology.
Chemistry, botany, and geology.
Bsc agricultural science.
Bsc nursing.
Statistics, maths and chemistry and much more.
 Admission in B.Sc. :
 There are many colleges where you can directly apply for admission and you can get enrolled on the basis of your marks scored in class 12th. (Intermediate).
For getting in a good or reputed Institute you have to prepare for entrance exams. After qualifying the test you can enroll yourself in a B.Sc. also Stands for Base Station Controller, it is used to control functions and physical links between the mobile services. course with your desired subject combination.
There are many reputed and prestigious institutions in India for B.Sc. courses. For more advanced study or for higher studies after bachelors in science, you can also apply to foreign universities.
Career prospects after B.sc.
There are many career options after B.Sc. Few basic or most opted ones are
Research
Teaching
MBA
Journalism or else
One can go for research in any of the disciplines of science. For that, you need to have a deep knowledge of the area in which you wish to pursue research.
After completing research one can easily apply as the scientist on different FMCG or many other forums.
There are many government jobs which one can opt for after completing graduation and cracking competitive exams like SSC or UPSC.
Teaching is another major career field. For teaching in schools, you have to complete your bachelors and masters along with B.ED I.e bachelors in education. After this course, you are eligible for teaching in public and private sectors schools.
For teaching in universities or reputed colleges after completing graduation and masters you need to complete your Ph.D. (post-doctoral degree). After Ph.D. you are eligible to teach in any of the reputed universities.
For those who wish to go in business or corporate sector.  Firstly after completing your graduation, you need to appear for entrance test of MBA institutes. There are many institutions including public and private sector colleges and universities.
After cracking the entrance test you can easily enroll for MBA course. This course will make you eligible to make your career in the corporate world.
If you are not interested in any of the set paths or a traditional career outlook. You can also choose the different career like journalism or travel or anything which satisfies your career goals.
Best of luck.
BSC: Base Station Controller
BSC also Stands for Base Station Controller, it is used for to control functions and physical links between the mobile services.
"Stay Informed and connect to Todaysera  for the latest updates."