Las Vegas Travel Guide: The city of illusions. The gambling city. And what not. A lot of things are said about Las Vegas. It's one of the densely populated locations in Nevada.So, let's check out best tourist attractions and travel guide to Las-Vegas.
Exquisitely fine dining and night life are two things which are most sort in Las Vegas and it's worth giving a try.
Officially called as city of Las Vegas or Vegas this city is a must explore once in a life time. For anyone wishing to experience a boundless seductive fun and joy, this is the perfect place for one night in Vegas will surely make you create a lot of secrets. But not to worry it's said,
"What happens in Vegas stays in Vegas ''!.
To start with let's dig more facts about Las Vegas to make you level your curiosity up to the zenith.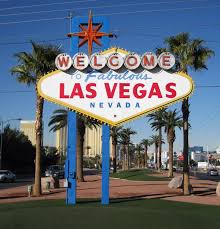 Location and history of Las Vegas:

The city was founded in the year 1905. It is famous as the entertainment capital of the world. Having many leading hotels and casinos.
It's located in the state of Nevada. Nevada had legalized gambling and casinos since the year 1931.
With in the Clark county, Mojave desert Las Vegas is surrounded by hills from all sides. Basically land is rocky covering an area of 135.86 SQ mi. The climate is mostly sunny with short chilly winters.
After the world war 2 Las Vegas became a symbol or synonymous of lavish hotels, pubs, and casinos.
Las Vegas has an iconic sign which says, "Welcome to Las Vegas ". This was created by Betty Willis in the year 1959.
In the year 1989, the first of its kind Mega casino resort was inaugurated and this entirely changed the existing scenario of the Las Vegas gaming zone.
There are many activities you can plan out in Las Vegas. From excursions, tours to absolutely hard core loud parties. Everything is available in Las Vegas to satisfy your entertainment hunger.
Nature and parks
Concerts and shows
Fun and games
Tours
Outdoor activities.
Casinos and gambling
Experiencing fine lavish dine
Absolutely fun and happening nightlife
All of these are few things to do in Las Vegas. With all these in hand, you can completely make your holiday a perfect one.

The cuisine of Las Vegas :
Fun without food is impossible. So to tingle your taste buds there are many fine restaurants in Las Vegas. For all kind of eaters, Las Vegas has something for each.
Whether you have a pocket filled or you opt for something pocket-friendly kind of meal. Las Vegas has all types of buyers and sellers of food to suit your need.
All cuisines including:
1. Seafood
2. Mexican
3. Pizza
4. Barbeque
5. Chinese
6. Steak house
7. Sea food is available in Las Vegas
It's like you think it and you get it. There are many restraints in Las Vegas which will help you with your every time dining need from breakfast to dinner.
Some of the famous dining outlets of Las Vegas are:
1.  Juan flaming fajitas and cantina.
2.  Raku.
3.  Arawan Thai bistro and dessert.
4.  Weera Thai Restaurant.
5.  Andamio Italian Steakhouse.
6.  Mr.Mamas.
7.  Carson Kitchen.
8.  Le Thai.
9.  107 sky lounge.
10. The Egg& I.
11. Yama sushi.
12. Del Frisco's.
There are certain culinary items which are must on your list in Las Vegas.
1. Chicken fingers:
Crispy chicken fingers with hot sauce are enough to fill up your taste buds with juices and it's one of those dishes which you can have on your breakfast table.
It will surely give you an exotic taste memorable for life.
2. Console loco and Conchinita Pibil Tacos:
Authentic Mexican dish which is a perfect blend of chicken soup rice and avocado. This dish is heaven for all foodies out there.
It can also give you a bit motherly feel on your taste buds. Cochinita pibil tacos, pickles and pork complete the face of this dish. This will surely leave you craving for more.
3. Honey toast:
This is a Japanese dessert. It's melodious like and sweet as a rhythmic song. Honey, white bread and vanilla combine to produce a perfect match.
It's sweet, salty and creamy. So once you are finished up with your food. Be ready to taste this dessert to complete your meal.
4. Soup dumplings:
Chinese appetizer to give you kick start for a great Chinese meal. It's soft steamed and filled with pork. Chewy and creamy texture helps you relish the flavors tremendously.
5. Bouchon's weekend brunch:
Fusion of brioche and jam. With pecan sticky buns homemade sausages roasted chicken and waffles. All these combine to form a wonderful Bouchon' s weekend brunch.
So make sure to have a blast in your mid day with not so heavy yet not so light Bouchon's weekend brunch.
6. Khao soi: It's the perfect Las Vegas treat personifying real addiction of Las Vegas. Salty, sugary, bitter and what not all flavors blend and make khao soi.
Coconut curry having a sweet is heated over egg noodles and gratified with red onion, pickle, and lime to elaborate the taste and texture.
So this is a must try when you visit Las Vegas. It is the hit dish of many fine dining outlets in Vegas.
7. Hot and juicy shrimp: As the name suggests its really spicy dish. Seasoned with garlicky, Cajun kick and a handful of hot spices make up this dish. Make sure to keep your away from your eyes while eating this dish.
8. Omasake: It's the chef wonder. Not revealing much its one of its kind of dish which has made almost all the visitors its fan and it promises to never let you down and you can trust it with eyes closed. So give yourself promise to try out this dish surely for once.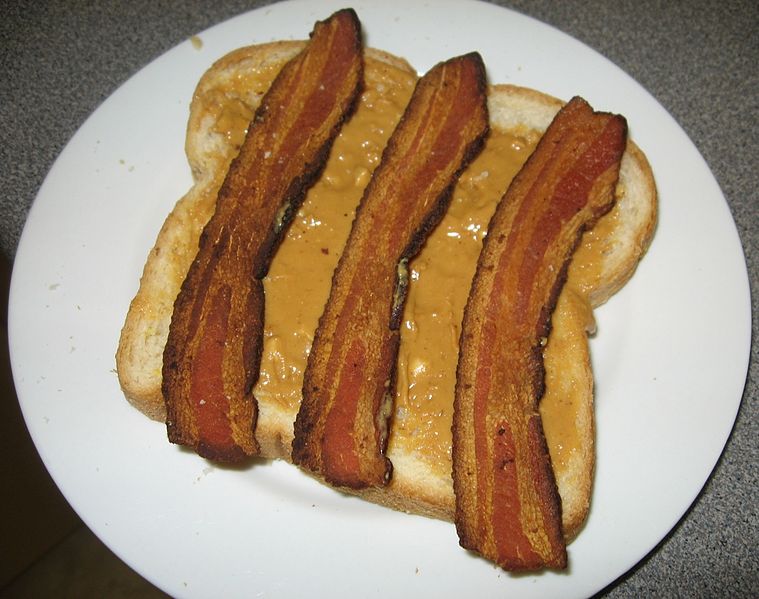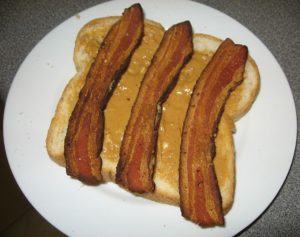 After so much information on food, restraints, and cuisines you are ready to swim through flavors in Las Vegas.
Tourist hotspots in Las Vegas:

Obviously, whole
city is an entertainment hub but few locations which particularly catch your attention are as follows:
1. Madame Tussaud's:
It's one of the most heard museums in the world. Here you can watch many of your favorite stars preserved. These are wax sculptures. There are many Indian Bollywood stars sculptures.
Many Hollywood stars and much more.With this fascinating feature, this place becomes a must visit in Las Vegas. Visitors often find these sculptures alive. Sophia Vergara, Elvis and Bradley's Cooper are few other famous wax sculptures in this world famous museum.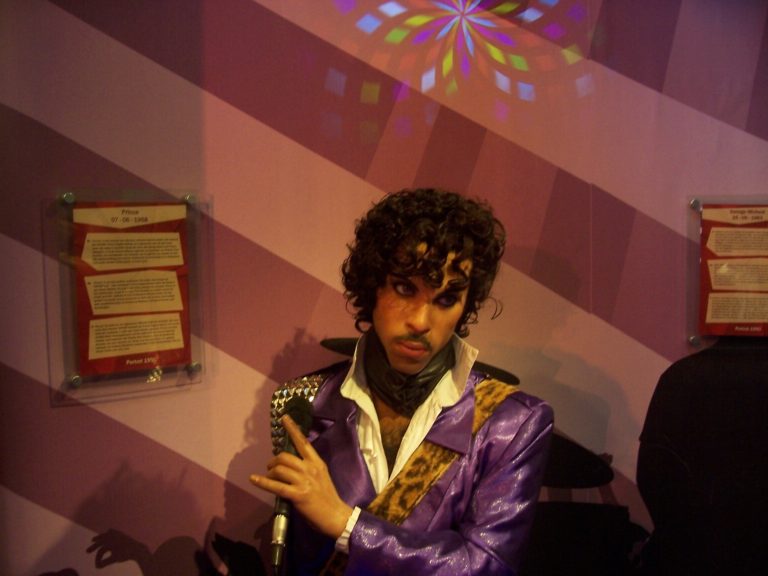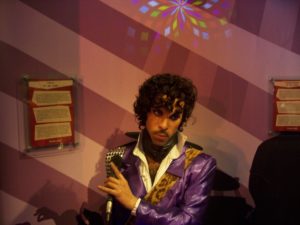 2. MGM Grand hotel /CSI:
This one is the hotel well known for finest luxury and various above average and grand amenities. It's located near Excalibur resort.
Lavish rooms, well-built pool area and a lot of environment space and enthralling entertainment options make this hotel a perfect Las Vegas experience.
A major activity called CSI is done as an entertainment where you can check out your detective skills. It's fun and worth giving a try.
3. Vegas indoor skydiving:
This one is for those who wish to experience air without being at scary heights and fearful skydiving parachute and airplane. Here the experts escort in a vertical wind tunnel.
Once the fan is switched on you automatically float in the air. The ambiance is similar to skydiving. This experience is surely worth giving a try. It's a memorable one.
4. Stratosphere Tower:
Touching the rocketing heights of Las Vegas this is undoubtedly a great place to view. It has high thrilling adventures rights. Sky Jump, big shot X scream, and insanity are few dangerous yet fun adventurous rides to catch up.
For those looking for a lesser adventure calm sittings are also available to relax your senses.
5. The Strip:
Las Vegas Boulevard running from north west to south west. 2.5 mile extended this section is called the strip. It's the most happening hotspot of Las Vegas. There are huge entertainment hubs.
Performances, fine dining and endless glittery glow of this place are enough to mesmerize your senses. You will have an addictive night at this place. This place is a must visit once you are in Vegas. Give it a chance.
Hence, with all the food and fun Las Vegas is the perfect hub for madness and fun. So if you wish to experience absolutely thrilling and boundless holiday then Vegas is the perfect destination for you.
So plan out a holiday now and give yourself a chance to become boundless and free. Because
"Whatever happens in Vegas, stays in Vegas ."
"Stay Informed and connect to Today's era  for the latest updates."
 Another useful resource: http://www.lasvegas.com/planning-tools/
Image Source: https://www.wikimedia.org/