DREAMS OF GETTING A PALE SKIN
How to get the pale skin?
Pale skin, every girl dream to have glowing, fabulous fair skin these days. Everyone is so obsessed with their skin tone. Our skin is so delicate and fragile, it easily get's damaged soon due to heat and pollution.
It's our responsibility to protect and safeguard our skin. Our main problem is tanned skin, we easily get tan due to the exposure of sun light. Each person has a unique skin type and tone.
Some types of skin are dry, normal and oily. Each type has different remedies and treatments to get a fair complex skin.
Some people natural fair skin or other maintain their skin by following some diet and whitening cream. The effect of creams might give you good complex, but we don't know about the effects later on.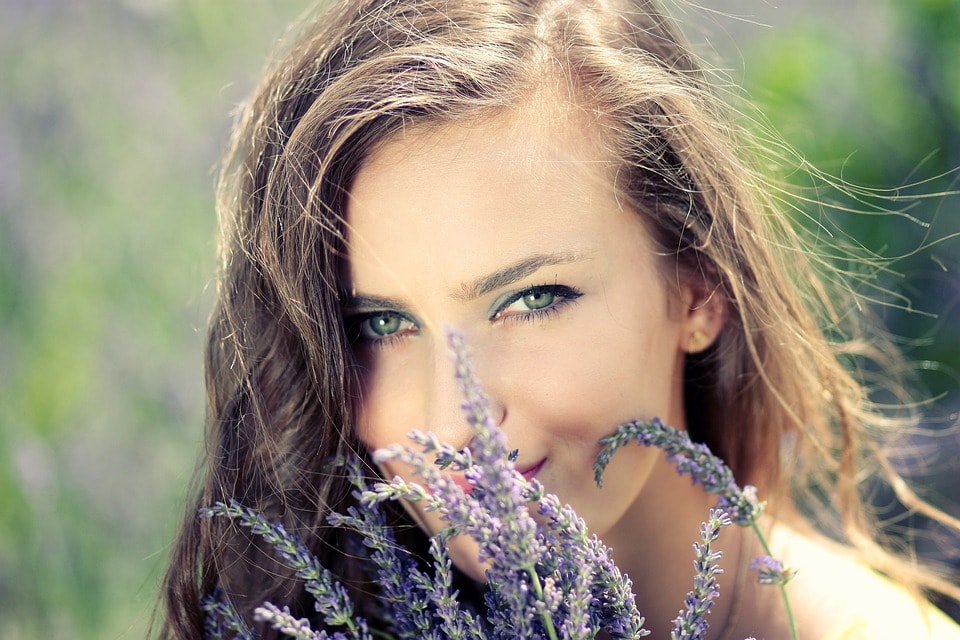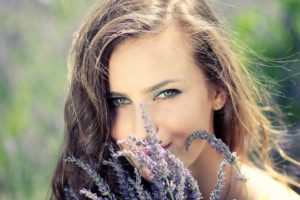 First, our step will be to protect our skin on daily basis. Some of the common procedures are:
1. SUNSCREEN:
The best option to protect our skin is applying sunscreen. There are a lot of sunscreen brands with different flavors available in the markets.
It's important to choose the best one and the one which is suitable to our skin.
SPF(skin protection factor) which is to be noted, it should be between 30 to 50, even it is better if it exceeds 50+. Apply lotion everyone before you go out.
Of course, sun light is good, which has vitamin D, which is essential. But too much of skin exposed to the sun might be a danger.

2. CLOTHES:
Clothing is also important, while we go out. Cotton clothes are most recommended to wear during summer and on sunny days. The reason is the cotton has pores which give out good air circulation and observes sweat.
We can't cover the whole body during summer, so wear some baggy, free flowing clothes.

3. AVOID UV:
UV is known to be ultra violet rays from the sun, the main reason for tanning and other skin problems.We can avoid direct UV rays by covering ourselves with umbrella and hats or scarves.
Avoid going out mid afternoon, that's the time where the sun will be at its peak.We should direct UV as much as possible.
By following some simple easy steps we can have fair skin. These steps are not hard, everyone can do it.

4. HEALTHY DIET:
Food also follows a major part to bring out the best result. A healthy diet includes fruits and vegetables and proteins. Foods with rich in vitamin C should be taken. Avoid unhealthy food practices.

5. DRINK WATER:
70% of our body contains water. Having an equal ratio of water gives the best complex in our skin. Have water in regular timings.
Water makes our skin glowing and removes dead cells and keeps our skin fresh. Have 8 glass of water all through the day.

6. EXERCISE:
30 minutes of workout brings out the toxic and unwanted cells out from your body in the form of sweat.Doing exercise on regular basis makes you healthy as well as helping you to get a pale skin.
It helps in healing acnes and it cleanses your skin and brings out the lost glow.
If you don't have proper sleep, it tends to reflect on your face. No, we're not just specifying on under-eye circles, but they are more intense than that. You ought to give yourself 6-8 hours of sleep every night.
Do not stress yourself with works. When you don't have proper sleep it causes blood to expand and you from dark loops and pale down your face.
When you have proper sleep, your skin repairs, and re-balances.
Some naturally remedy helps you to retain your pale skin and since it is natural, there won't be any side effects and you don't need to spend highly on cosmetics and on other things.
Home Remedies to Get Pale Skin – Fast & Naturally
Following any one of the method gives you the better result within a week:
1. HONEY AND SUGAR:
Mix honey and sugar together without water and apply them on the face and give it as a gentle massage. Honey helps you to remove dead cells and sugar acts like a  scrub.

2. LEMON AND SALT:
Lemon has lactic acid which bleaches your skin and gives out glowing skin. Lemon removes the tan marks and acnes from our skin. Salt has the capacity to prevent pimples and acts as a scrub.
3. EGG PACK:
If you hate the smell of an egg, then you can avoid it.Beat an egg till it is frothy and then apply it on the face. Let it dry off after which you can wash.
Make sure you wash well and then apply a moisturizer. To avoid the smell add some lavender infused oil.
4. TOMATOES for Pale Skin:
Take a blender and add 2 small tomatoes with 2 teaspoons of lemon juice. Top it up with some gram flour and mix it to a  fine paste.Take out the content and add two drops of lemon juice.
Apply on face and then let it dry. Wash with cool water and repeat every day before your bath. Tomatoes acts as a bleaching agent and removes the dead cells and gives fair skin.
5. Use TURMERIC to Get Pale Skin  :
It is been used for ages for any skin problem. Add 1 teaspoon of turmeric powder and add 3 teaspoons of fresh lime juice, apply the mix on exposed skin and let it sink in for 15 minutes.
Wash well and make sure you don't stain your clothes, it won't go off.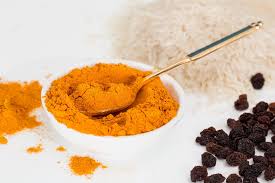 6. BAKING SODA WITH LEMON:
It might be funny that baking soda is being used only in baking, but both baking soda and lemon acts as a bleaching agent.
Apply this paste and massage it together for 2-3 minutes and rinse it off. Do it on alternate days, you will get the desired result.

7-ALOE VERA:
Aloe vera contains Aloesin, which is found only in this herb.This aloesin helps in controlling melanin and gives out good fair skin.
Take a piece of this herb, remove the thorn and apply the white gel on your skin, let it dry and wash it off. Don't let it get into your mouth, it will be bitter.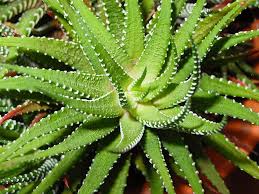 MAKE-UP to Get a Pale Skin:
Simple and easy way to get pale skin like a vampire is by makeup, yeah makeup.
It helps you to get the desired look you are looking forward too instantly.
There are a lot of foundations available, try to find the best that suits your skin tone.
Both highlighter and foundations give you a fair complex. For a paler look, select a foundation that is lighter than your skin tone. It can have different shades.
Foundations typically come in a variety of thicknesses and styles and shades including powder or cream. For a  vampire look, select a  thicker type of foundation:
Apply foundation in the center of your face and brush the cream towards your jawline.
Blend using your fingers or a brush, according to the foundation you have selected,
use fingers for spreading it out in equal ratio and use a brush for using a cream on the particular area.
1. Wear bright lipsticks which compliment your skin.
2. Use water resistant makeup products.
3. Pop your eyes out by smoky eye makeup.
4. Don't wear a dusky color dress, wear dresses that suit your skin tone and it makes your skin fair.
5. Don't wear it too much, make sure you remove your makeup before going to sleep.
HYPERPIGMENTATION:

What is it?  Most of us even don't know about it?It is related to skin problem, hyperpigmentation refers to areas of skin where melanin is produced highly and it gets deposited on certain areas, causing skin patches that appear darker than the surrounding skin.It causes acne and pimples.Some  of  the suggested treatments to cure high pigmentation are:

IPL (Photofacial):

This Treatment is frequently recommended by doctors to treat hyperpigmentation. This treatment is quite complicated, so choose your doctor wisely.
Chemical pee:

A peeling technique or deeper phenol peel are also used to cure hyperpigmentation.
Great care should be taken after getting into this treatment because some chemicals are used, sometimes it may cause infection and scarring can happen on the skin.
Laser peel:

A variety of laser treatments may be performed to reduce hyperpigmentation.
The laser is a new trend now, so if you are good with it, you can have this treatment.
CO2 laser treatment is the popular one used.Fractional laser technique is also one of a kind.
Topical skin lightening products:


These skin lightening products contain ingredients, such as hydroquinone, retinoids, and Vitamin C and these ingredients help to reduce hyperpigmentation.You can avoid these treatments if you are not comfortable with, instead, you can choose herbal treatments.
Treatments to Get a Pale Skin:


Some people try hard to get pale skin so they go after costly chemical treatments, the result might be instant but the side effects maybe high in the future.Some of the common treatments are:
1. SKIN BLEACHING
2. SKIN PEELING
3. LASER TREATMENT
4. SKIN LIGHTENING TREATMENT
This treatment might be helpful for people having high pigmentation and high tanning. They follow a certain pattern to remove them and it helps you to get a pale skin.
Home remedies are always better when compared with some chemical treatments.
You don't have to spend too much time on getting fair skin, whenever you are free, apply some fruit mask and wash it off.
It is easy and you can also focus on our work and you could have seen that lemon is the most used item in all face pack, that is because it is the best component and remedy for all type of skin problem.
Lemon controls the germ and prevents it from spreading around the pimples and acne scars.
It's very important to choose the right type of shampoo, cream, soap, lotion, and moisturizer and if you feel any kinda rashes, then you should definitely stop using it.Try things until you find the right thing.
Make sure you keep your keep your skin fresh, bath twice a day and try to wash your hands and face often, so you can prevent germs entering into the skin.
Even choosing the right type of shampoo is really important, it is also associated with the skin.
Don't change your bathing soap often, use a constant one. Sometimes it causes some allergies and it may cause other problems too.
Apply moisturizer after washing your face. Don't paint our face with too much of makeup, try to go natural and keep it simple. Follow a healthy diet and go natural.
You sometimes it takes a time to get the best result you are looking forward, just have patience.  Even smiling helps your skin to glow, hope it helps.
"Stay Informed and connect to Todaysera  for the latest updates."
Helpful video on this topic:
 Video Courtesy:https://goo.gl/omdehr
Useful reading resource: http://www.wikihow.com/Get-Pale-Skin