Shanmugha Arts, Science, Technology & Research Academy One of the leading Universities with the best campusing aura!!!
"Arise, awake but don't stop until your goal is achieved"-Swami Vivekananda.
With such an objective, SASTRA University, also known as Shanmugha Arts, Science, Technology & Research fits into the list of outstanding colleges of India locating in Tamil Nadu.
SASTRA UNIVERSITY offers best UG (Undergraduate), PG (Postgraduate) & other PH D. Courses within the same campus with a high privilege in each of the courses proffered.
The University basically aims at providing quality career education to students at an affordable cost coming from different economic backgrounds.
The University welcomes students from different States & Districts to courses through their respective qualifying examinations.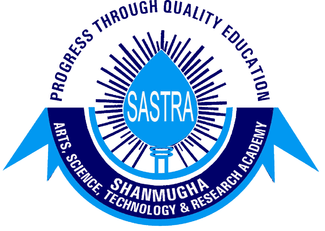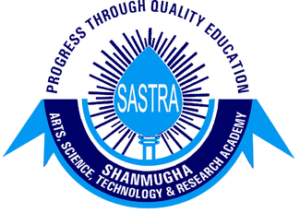 Source: upload.wikimedia.org
APPLICATION FORMS || DATES || ELIGIBILITY
ADMISSION PROCEDURE :
(FOR UG COURSES)
EVALUATION RULES:
The University provides seats to the candidates on the basis of ranks scored in their qualifying examinations of their respective courses.
70% competitors will be chosen from the total of imprints scored in their separate selection tests.
30% students will be selected on the basis of their 12th aggregate marks.
COUNSELING PROCEDURE:
The procedure of counseling of the University starts from the fourth week of June 2018.
Seats will be distributed as per the criteria requirements.
Candidates will be selected through the counseling procedure as per the University norms and hence, shortlisted in their respective courses.
At the time of the counseling and final admission, the Candidates should bring the following original documents along with photocopies-
Marksheets & certificates of 10 & 12.
Provisional Certificate.
Migration Certificate.
Work example proof(if needed for PG & research courses).
Mark Sheet & Provisional Certificate of Bachelor degree(if needed for PG & research courses).
Scorecards of respective Entrance Examinations of respective courses such as CLAT, JEE MAINS, etc.
**NOTICE: The Candidate's age should not be less than 19 years as on July,2018**.
IMPORTANT DATES:Application form issue- March 2018

Date of Submission- June 2018
Date of result declaration-June,2018Commencement of session- July 2018CRITERIA: The Candidate should have passed the 12th examination in one sitting having Physics, Maths, and any of Chemistry/Biotechnology/Computer Science as compulsory subjects with an aggregate of 60% PCM group.Students who are Engineering/Technology Diploma holders will be evaluated on the basis of marks scored in theory subjects providing them a direct entry to 2nd year of the B.Tech program.(Applied only for B.Tech program)English should be a mandatory subject in 12th exam. The candidate should pass the 12th exam with a Central/State Board of examination with minimum 50% aggregate recognized by the Selection Board of SASTRA University.
(Applied for the rest of the courses)
Sastra University REGISTRATION PROCEDURE:


Candidates should fill up the form available online with all the relevant details.After completion, the Candidate has to submit a processing fee of INR 650 through online payment mode.Students can also apply offline by downloading the application form and on completion, submitting the form along with the processing fee.Fees should be submitted through Demand Draft (DD) drawn in favor of "SASTRA UNIVERSITY", payable at Thanjavur.COURSES OFFERED IN B.TECH :
| | |
| --- | --- |
| S.No | B.Tech Course |
| 1 | Aerospace Engineering |
| 2 | Bio-engineering |
| 3 | Bioinformatics |
| 4 | Biotechnology |
| 5 | Civil Engineering |
| 6 | Chemical Engineering |
| 7 | Computer Science and Engineering |
| 8 | Electrical & Electronics Engineering |
| 9 | Electronics & Communications Engineering |
| 10 | Electronics & Instrumentation Engineering |
| 11 | Information & Communication Technology |
| 12 | Information Technology |
| 13 | Mechanical Technology |
| 14 | Mechatronics |
ADDITIONAL ELIGIBILITY CRITERIA:
**Candidates should have appeared JEE MAINS**

COURSES OFFERED IN M.TECH:
●       Communication Systems
●      Advanced Computing
●      Bioinformatics
●      Chemical Engineering
●      Computer Science & Engineering
●      Construction Engineering & Management
●      Embedded Systems
●      Power Electronics and Drives
●      Nuclear Engineering
●      Nano Electronics
●      Medical Nanotechnology
●      High Voltage Engineering
●      Instrumentation & Control
●      Power Electronics & Drives
●      Pharmaceutical Technology
●      Power Systems
●      Industrial Biotechnology
●      Structural Engineering
●      Thermal Engineering
●      VLSI Design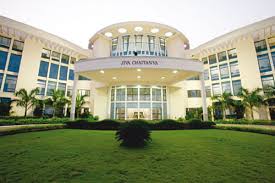 Source:  http://www.sastra.edu
ADDITIONAL ELIGIBILITY CRITERIA:

Candidates must possess a graduation degree, B.E./B. Tech as recognized by the University.Candidates should have appeared GATE.COURSES OFFERED UNDER LAW PROGRAM: BA, LLB(Hons.)B.Com, LLB(Hons.)BBA, LLB(Hons.)
ADDITIONAL ELIGIBILITY CRITERIA:

The Candidate should have appeared CLAT
OTHER UG COURSES:

The University also offers courses such as B. Sc,B.Com,& BCA, B. Ed.
OTHER PG COURSES:

The University offers PG courses such as M Sc,M.Com, MCA, M. Ed.
ADDITIONAL ELIGIBILITY CRITERIA FOR OTHER PG COURSES: M.Com-Candidates should possess a bachelor degree from an affiliated University.M.Ed- Candidates should have completed B.Ed. from a recognized University.MCA- Candidates Should have a bachelor degree in any of the courses- B Sc. in Maths/Statistics/Physics/Chemistry/Computer Science/IT/BCA/BCS.Meanwhile, the Candidate should have opted for Mathematics in his/her H.S. Exam as the main subject.M.Sc – The University offers MCA only for the courses mentioned below-Biochemistry.

Biotechnology.

Chemistry.

Mathematics.

Microbiology.

Physics.

**NOTICE-Candidates should possess bachelor's degree in the subject i.e. included as the main subject.**

COURSES OFFERED IN Ph.D. PROGRAM: The University divides the PH.D. students into two categories-Internal Candidates(full time/part time)-Those who will pursue the Ph.D. Program in the University itself.External Candidates(full time/part time)- Those who pursue their doctoral work in research center/laboratory/industry/organization approved by the Academic Council of SASTRA University.
**Qualifying candidates may go through the "registration procedure" thereby prepare themselves to appear for Entrance Exam/interview /presentation.
Final selection will be done by the "SELECTION COMMITTEE" based on Candidate's performance.
The University offers Ph.D. Program in the following courses:
Biochemistry
Remote Sensing & GIS
Nano bio-science
Nano-photonics
Biosensors
Nanofuids & Heat Transfer
Transportation Engg.
Nanomedicine
Cheminfromatics
Chromatin Epigenetics
Nanotoxicology
Nanosensors
Genetic Circuits
Drug Design and Delivery
Functional Analysis
Proteomics
Green Chemistry
Thin Films and Coatings
Number Theory
Geology
Electrophysiology
Advanced Manufacturing
Fuzzy Topology
Algorithms
Tissue Engg.
Organizational Behaviour
Cryptography
Data Mining
Image Processing
Human Resource Management
Network Security
Algebra
VLSI Design
Wireless Communication
Embedded System
Nanocomposites
Materials Science
Robotics & Automation
Control Systems
Structural Engg.
Power Electronics and Systems
Structural Biology and Bioinformatics
Hydraulics and Water Resources Engg.
Finance & Marketing Management
Combination and Combinatorial Chemistry
Machine Visions Pattern Recognition
Stem Cells and Regenerativeyy
Cancer Biology and Cell Signalling

**NOTICE: The date of entrance examination presentation is on 11th June,2018.**
ELIGIBILITY CRITERIA:
The Candidate should have a Master's degree in Engineering/Pharmacy/Management/Technology//Science/Arts/CA with aggregate marks of 55% marks.Chartered Accountancy-with a minimum of 2 years of practice.
Candidates who have completed their B.Tech. with either, a minimum of 60% or an industrial sponsorship will stand a chance to go under direct admission to the Ph.D. Program.
Description of the Entrance Exam/Presentation/Interview:
It will be an online test of 120 mins duration.The test will consist of 2 section-General Aptitude and Technical Sections.General Aptitude Section will consist of 3 components-Verbal, Quantitative and Analytical.
For Technical Section, Candidates will have to choose three subjects from the list of technical subjects provided.The paper will consist of objective type MCQs and there will be no negative marking.
Calculators can be used in the Technical section of the exam.
**NOTICE**
For Full-time Candidates-They have to appear an entrance examination held at the University only, followed by an interview on the same date.
For Part-time Candidates-They will be called in for a Presentation before the Selection Committee of the University.Then, the Candidates will be asked to present a technical paper from a "Referred Journal".
OFFICE OF ADMISSIONS
SASTRA UNIVERSITY
THANJAVUR, TAMIL NADU-613401
PHONE NUMBER-04362264010
For more details, refer to the link below:
Click Here to Apply: http://www.sastra.edu
STAY TUNED FOR MORE INFORMATION
"Stay Informed and connect to Today's era  for the latest updates."