Complete details on Full Form of COD | Benefits, And Demerits of COD
COD full form: Cash on Delivery
You must have come across this payment mode while shopping online and many of us do not know the full form of this acronym.
Full Form of COD in Hindi: 

डिलवरी पर नकदी
COD is a service where you are allowed to make payment in cash at the time of delivery of your order.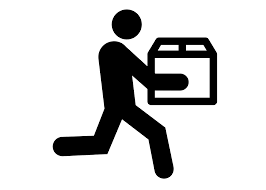 Source: https://upload.wikimedia.org
Benefits of Cash on delivery
Whenever you pay by cash on delivery are as follows :
1. You do not have to worry about a refund in case of you cancel your order.
2. Return in case of cash on delivery is easier.
3. You can check the item before you make payment.
Demerits of cash on delivery:
1. Many times you don't get delivery on time and your order is out of stock before you make payment.
2. You don't get any extra benefits or discounts.
Hence, when you pay by card or e-wallets, many times you get cash back and extra discounts.
"Stay Informed and connect to Today's era  for the latest updates."