Top  10 Narendra Modi Gaming Apps for Android Phones
Modi Games


We all are familiar with our prime minister Narendra Modi and his demeanor. He is a great leader and a very good orator. Narendra Damordas Modi being his full name, he is fondly called Modi ji by his peers as well as country folk. Born on 17th September 1950 this great leader was the chief minister of Gujarat from 2001 to 2014. He is at present the Member of Parliament from Varanasi and is the serving and the 14th prime minister of India.
Popularity
He gained popularity while he was the Chief Minister of Gujarat. He handled the issue of riots in his state effectively and was commended for his efforts. He was able to regulate water facilities all through the state. Though his government is criticized for not being able to improve education, health and poverty indices in the state. While campaigning for the general election in 2014 he came forward as the supreme orator and his party projected him as the star convener.
Fun Modi Games
We all love to play video games. They are more fun if they include your favorite subject of politics. So this way we marry the technology to pan Indian topic of politics. Let us go through some of the delightful games involving our dear prime minister Narendra Modi. All these games are fun intended and do not wish to hurt anyone's sentiments in any way.
Modi vs Kejri run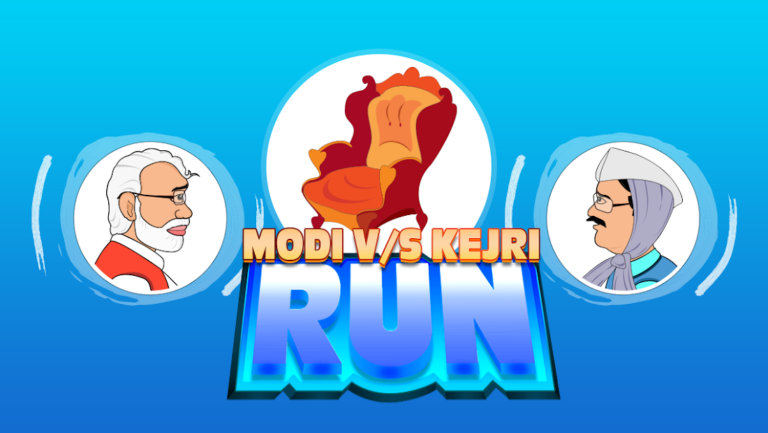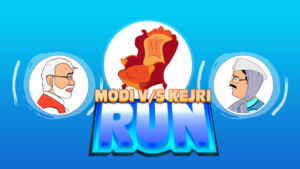 This is a fun 2D running game between two opponents: Modi and Kejriwal. It is a fun game in which one has to choose sides and then play. If you choose Modi's character then you have to collect the lotuses and save the character from the brooms on the way. If you happen to choose Kejriwal then you have to collect the brooms and save Kejriwal's character from the lotuses. Both of the characters are fighting for seats and the crown.
Developed by Sofu Entertainment for the 12+ age group. The app has been downloaded more than 50,000 times. It has been rated at a 4.00 by 538 raters. You can download the game from play store easily.
Temple Modi run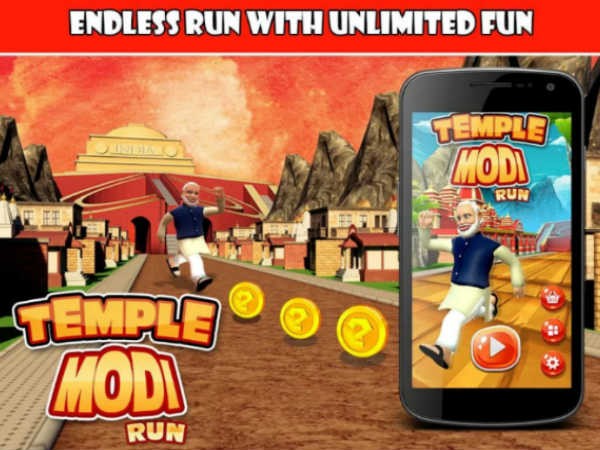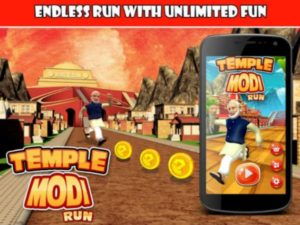 Temple Modi run is a fun game in which Modi Ji is running for the development of the country. You have to save him from the hurdles faced in this process. The graphics of the game are very good and has smooth control. The game comes with developer provided adds.
The game is developed by Tech N fun. The game is good for children above three years of age. The game has been downloaded more than 10,000 times. It has been rated at 4.1 stars by 185 people who rated it.
Modi Hill Climb Game


A totally redesigned game. It is a very nice game with top graphics and smooth controls. New characters, designs, and levels have been added to make the gaming experience richer. It is free for all android phones and tablets. It is a very nice racing game. It has many more in-app purchases and better coin usage.
The driver is PM Modi in this game. Help him become famous by playing more and more. Collect coins to upgrade levels and vehicles. Keep a check on the fuel tank at all times. To earn more rewards drive faster and do backflips and jumps.
The game is developed by YP Tech targeting the children above three years of age. It has been downloaded 100,000 times since it launched. The in-app purchases range from 50-500 rupees per item. It has been rated at 4.00 by 1,549 people who rated the game.
Super flappy Modi note game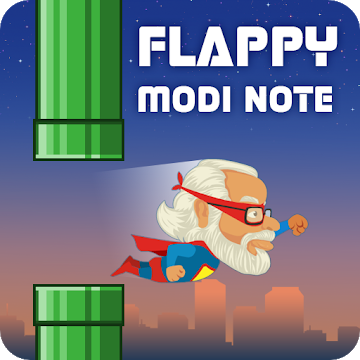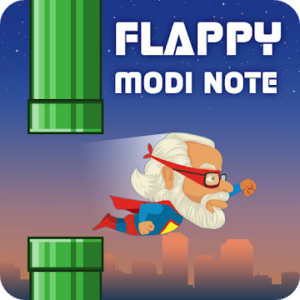 It is simple to play yet engaging. Here Modi ji is the superman who flies. We have to take him through gaps between cylindrical bars and make him reach the longest distance. You can compete with global players. The game has an option of sharing you score with your friends through WhatsApp. The game has nice tap music. The controls are smooth and very good graphics.
Developed by Tiger Queen Apps for the children above three years of age. This game has been downloaded by more than 100 people. It has 5.00 rating so far.
Kursi Cricket World Cup
It is the ultimate power game to test your cricketing skills. Pick your favorite team and get batting armed with a bat and limited wickets. The bowlers try to get you out trying new techniques. Hit sixes and rise up the leaderboard. It provides with real-time lead stats. You will surely experience real-time cricketing.
The game is provided by Games2win.com being a common name among successful games. The game is suitable for anyone above three years of age. It has been downloaded more a million times. The game has a rating of 3.9 stars according to the 36,111 people who have voted.
All the games mentioned here are easily available on the play store. You can enjoy the politics in gaming as the politicians enjoy games in politics. I hope you have fun trying out these games. You will love them all.
"Stay Informed and connect to Today's era entertainment for the latest updates."