A guide to river rafting in Rishikesh…
Rishikesh is one the best places to travel in India.
Located in the Northern state of Uttarakhand Rishikesh is a small city with a large number of thrilling experiences to relish. The city circumvented with the grand Himalayas which greatly contribute to the pleasant and moderate climate of the city.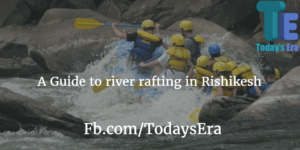 With lots of temples, Ashram ( spiritual research centers) and Obviously holy Ganges, Rishikesh is a Center of peace and divinity.
Rishikesh holds a significant place in mythology, it is believed that Lord Vishnu got victory over demon Madhu in Rishikesh. Madhu is known as a demon in the ears of Lord Brahma (god of creation). Rishikesh is also known as 'Agni teerth', made by the sperm of Lord Shiva.
It may seem at first look just a holy, pious and spiritual destination, but there is a lot more to discover in Rishikesh, various resorts have contributed much in making water adventure sports a must try the experience, river rafting is one of that adventure which can add tremendous thrill to your trip.
River rafting in Rishikesh best time
In general, early September to late November is the best time to plan a river rafting trip to Rishikesh.
Summers are above 35°c in Rishikesh, therefore it's too hot and thus June – July is a bad choice for a river rafting experience.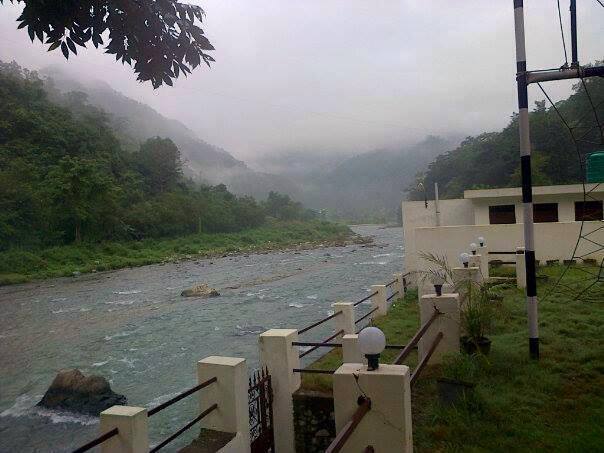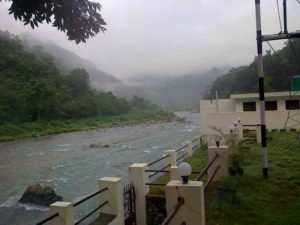 Imagine you and your friends amongst wild water waves or just two of you (you & your loved one) in a beautiful camp along Gangs, isn't it exciting? Obviously yes.
This holiday is suited for couples, college groups, person, family &person, means all age groups can enjoy a holiday travel in Rishikesh.
Get ready to raft..in Rishikesh
Ever experienced something which made your heart beats go violent ??? If no, then here is something which can make your heartbeats violent, river rafting.
12kms away from Rishikesh is Shivpuri camp. River rafting in Rishikesh at Shivpuri camp is a thrilling and fun experience. Shivpuri is the first choice for all kind of adventure sports in Rishikesh. Following are the key features which make it most suited destination for river rafting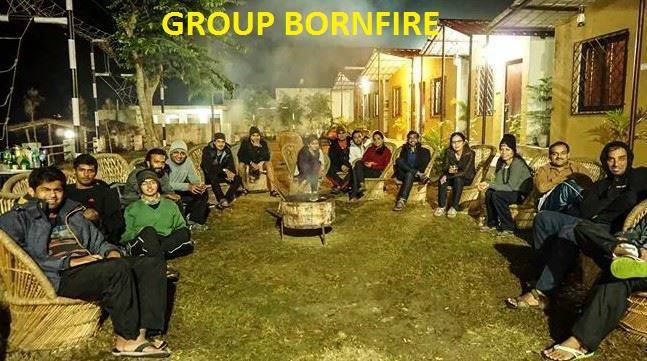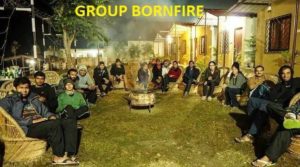 • Closeness to the nearest airport.
• Affordable and worth pricing and packages.
• Aptly suited service and ambiance.
• Well connected to the key locations.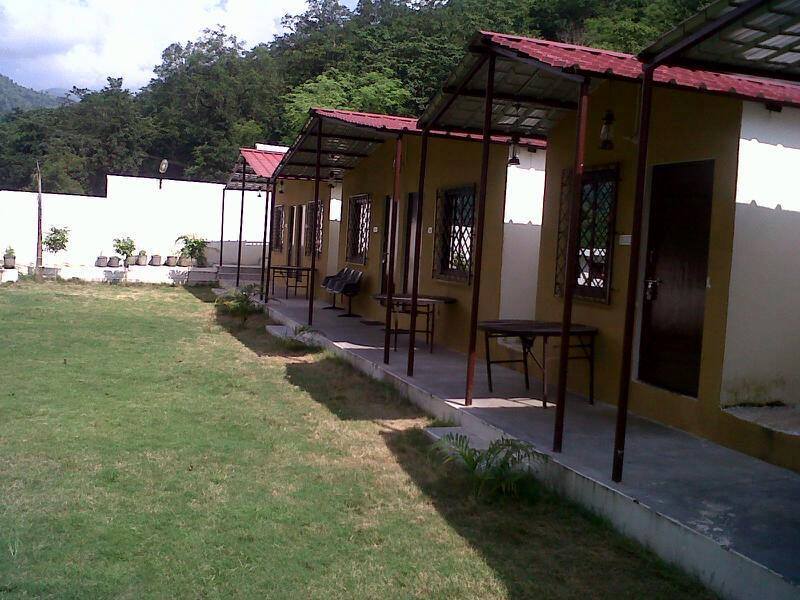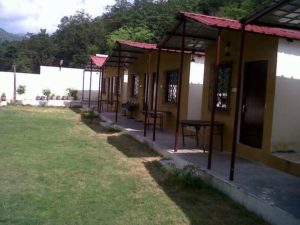 Shivpuri, if we split this word then the meaning comes out 'abode of Lord Shiva'.
Riverside beach camping, jungle walks, campfire, body surfing, cliff jumping and village trekking are other fun activities which should be tried out along with river rafting.
Imagine yourself among splashing waves and uncontrollable wild heartbeats, For all those who wish to overcome any kind of fear or who are reluctant to water sports, must try river rafting in Rishikesh, it is an adrenaline rushing and exotic experience which can make you addicted once you try it out. River rafting experience is practiced among few levels as per the ability and wish:
• Grade1: For beginners, easy and hurdle fewer waves.
• Grade2: Medium difficulty level.
• Grade3: slightly difficult, with high waves.
• Grade4: a bit more difficult and powerful waves.
• Grade5: Very difficult, wild, high and violent waves. Many obstacles, recommended for experienced river rafters, if you are a first timer, do not start from grade 5.
Pricing & Package
Pricing and package are worth, it ranges from INR 450- INR 2550, with variations and kind of amenities, services, and luxuries provided. Many of the locations also differ in price due to the place they carry, like for camping nearby Ganga you have to pay a bit more than at other locations.
Only river rafting packages
• For 1 Individual from Brahmpuri to NIM beach, you have to 450/-.
• From Brahmpuri to Rishikesh you have to pay 450/-
• From Marine drive to Rishikesh you have to pay 850/-.
• From Kaundiyala to Rishikesh you have to pay 1850/-(34 km).
Weekend stay packages
• River rafting from Shivpuri to Ramjhula and one night stay along with breakfast, lunch and dinner will cost you 1750/- in Shivpuri.( added transport cost applicable.)
Bungee jumping in Rishikesh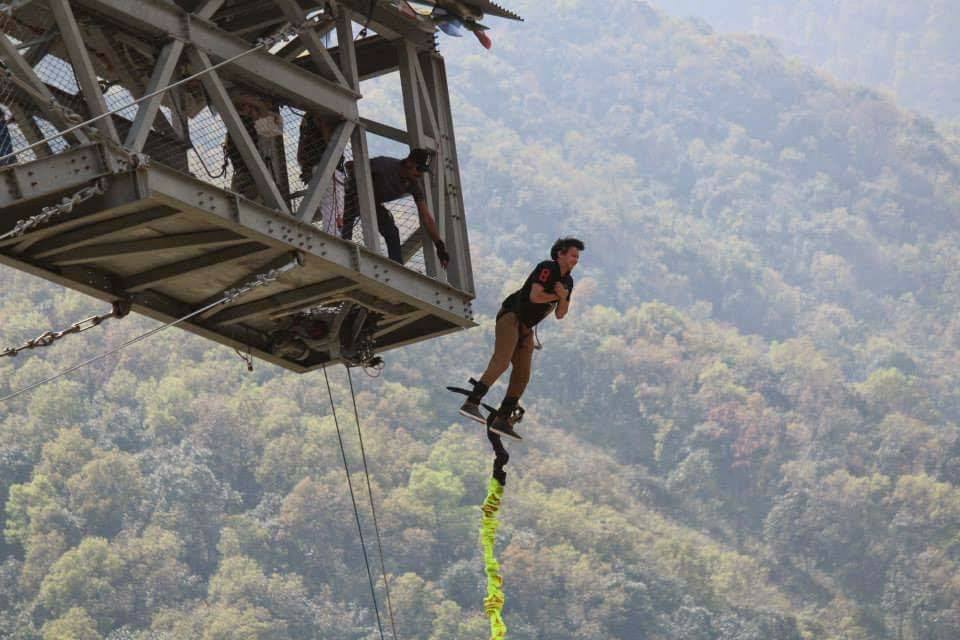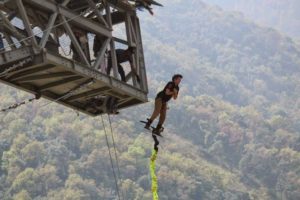 Bungee jumping is an adventure sport where you jump from a certain height and experience a feather like a fall, For all aspiring to experience a moon experience on earth, bungee jumping is the most fun and aptly suited experience.
Located 25kms away from Rishikesh is Mohanchatti, where one can try bungee fall.
Following are the few conditions for bungee fall:
• Age min 12 years.
• Body weight should be less than 35kgs and not more than 120kgs.
• This sport is for strong hearts, so if you are suffering from any kind of heart or breathing disorder, be careful or do not try this sport.
Giant swing
Is another Venture to try out in Rishikesh, this is same as bungee jumping but rather than tying the rope to your ankles it is tied with a harness which prevent the freefall and make you swing like pendulum in the air this sports can be combined with bungee jumping to make it a more thrilling and exciting experience.
Flying fox
It is one of the most exciting sport. It is in general done by three people at a time. It's kind of travel in air sports, where you move along a wire swinging in the air from one end to another. It is exciting and thrilling. For all those who wish to explore extra fun can try out both flying fox and bungee jumping.
Pricing
• Entry fee: 100/-
• Bungy jumping: 3500/-
• Combo: Bungy+ swing: 6500/-
• Combo: Bungy+ fox: 4700/-
Bungee jumping is a kind of sport which makes you experience a free fall and makes you more fearless and promotes a fact to try out risks in life and enjoy overcoming them with fun and joy.
Food and Camping along with River rafting in Rishikesh
Food is fun, food is life and thus it's necessary to keep food and taste one of the foremost priorities. There are many camps which serve you extra delicious food along with amenities like a bonfire, jungle walks, and trekking to add an x- factor to your holiday and make it more interesting and memorable.
Names of few of them are mentioned below:
• Rishikesh Valley
• Aspen adventure camp
• Camp Gangs Riviera
• Camp footloose
• Wild hawk
• Camp majestic
• Camp river connect @Gujjar Dera – Marine Drive.
• Club Awara rafting camp
• Adventure waves
• Sarovar Gangs camp
• Hardeep Vatika camp & much more. All these camps are booked online and various holiday packages at the affordable and comfortable range are available. One can choose as per the needs and want.
Yoga and meditation ashrams
For all those who visit Rishikesh, this one is a must try the activity. There are many yoga and meditation centers across Rishikesh, which inhabit thousands of well-established gurus who teach yoga and meditation. People from various parts of the world visit these centers in the search of soul, divinity, and serenity. Almost a the resorts and hotels are having one or two nearby yoga and meditation ashrams, some of them even have their own centers to offer the yoga and meditation facility within their premises.
People from various parts of the world visit these centers in the search of soul, divinity, and serenity. Almost a the resorts and hotels are having one or two nearby yoga and meditation ashrams, some of them even have their own centers to offer the yoga and meditation facility within their premises.
So, this holiday tries out river rafting, yoga, bungee jumping and endemic food of Rishikesh and make your holiday fun.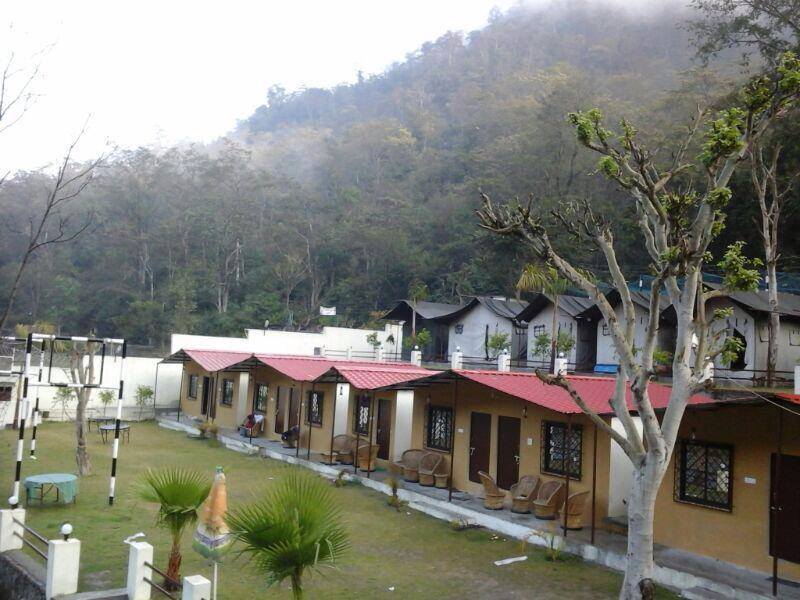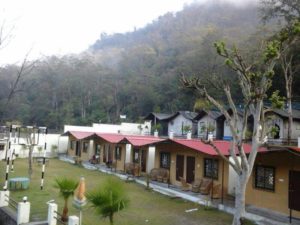 Life is a journey to travel with lots of fun, it's not about the moments we breathe in, but it's about moments which take our breath away and to make that happen it's necessary to add some adventure to a daily dose, so keep travelling and try out river rafting and bungee jumping in Rishikesh this time to make your holiday a memorable one.
"Stay Informed and connect to Todaysera  for the latest updates."