Are you planning on traveling to Dubai? We bring for you best Dubai travel guide for you.
Dubai is one of the most populous cities of UAE (United Arab Emirates). It is located on the southeastern coast of the Persian Gulf of the city which holds many hidden marvels.
There is a lot of it needs to be explored and the mornings and nights each have an endemic taste in Dubai. Different monuments of archaeological importance hold a unique touch.
Probably exotic food and stylish luxurious hotels and resorts add to the charm of Dubai. The upcoming host of world expo 2020 is Dubai.
Here we present you few Dubai travel tips. Hopefully, these tips will make your Dubai travel an exotic and memorable experience for you.
Cuisine of Dubai:

Food is the soul. Whenever you travel to some place food is one of the priority. Good food is necessary to make your trip complete.To make your Dubai trip successful it's necessary to know about the food you can choose. So let's find out what Dubai has in its food treasure:
Fusion of Lebanese, Iranian and Arabic food makes the Dubai cuisine. The flavors will surely leave you craving for more and the delicacies will tickle your taste buds like never before.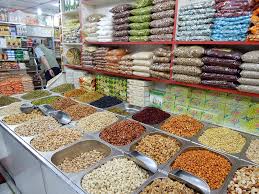 Presenting here few exotic dishes for meat lovers:
1. Iranian sangak: It's an Iranian bread flat in shape. It's rectangular in shape. It's the heaven for bread lovers. Seems like a must try with basil.
2. Manousheh: Toppings of minced lamb, creamy sour texture. It's an endemic pizza of Dubai. It has an exotic topping of alkali cheese. The variant has sweet jam or eggs in a topping. This one is a must try.
3. All Harees: Combo of wheat, meat, and salt. A perfect dish for Ramadan, Eid and other festivities. It's a traditional item. So this one is a must check out.
4. Tabbouleh: It's irresistible. The name may sound quirky. It's a fitness food. For those who wish for a healthy diet but value taste. So try this lemon, mint tadka salad to relish Dubai cuisine.
5. Kousa Mahshi: It is courgettes with rice. It's a classic best food of Dubai. Lebanese wine can increase the taste of this dish and make it heaven.
6. Shirin Polo: This is a Dubai biryani. A lot of carrots, raisins, and chicken are the soul of this dish. It is colorful and fascinating.
Market :
There are many markets for shopping lovers. Obviously, you always want to roam across the markets of the place you visit.
There are many markets which are always happening and noisy. For all kind of shoppers, Dubai has a lot.There are many markets to name a few are:
1. Arte, Makers market: It's the most happening spot of Dubai market. The Longest market of its kind.
This is also called makers market because it has a lot of handicraft and painting. On Friday's painters, crafter's from city gather to showcase their work for sale.
2. Dubai, flea market: Ibn Battuta mall, The greens, Zabeel-has many locations constitute this market. From trendy outfits to furniture everything is available.
It's more of a local market and the best place for tourists and travelers. It's where you can actually check the real Dubai in solitude.
Other than these Reform market, so chic pop-up vintage market, ripe market and Terrace market are other travel places to hang out for shopping fans.
Hot tourist Destinations:
Dubai has many tourist destinations. The city has today's modern flashy outlook and along with the flashy look, it also has many cultural historical aspects.
The fusion of modern larger than life architecture and old sober yet classic and marvelous architecture constitute the over all infrastructure of Dubai.
Burj Khalifa is the famous tourist spot and It's worth mentioning.
Other than this there are many other tourist hotspots let's find out:
1.Burj Khalifa:
It doesn't obviously need any introduction. The city's hallmark this building is the point of interest for every visitor. Who doesn't want to see Burn Khalifa ?? The building is 829.8 meters tall. It's a landmark of Dubai.
The view from bird's eye perspective of the landscape is absolutely stunning. In the night time, the picturesque view makes your evening memorable. So must visit Dubai mall, Sheikh Zayed road, Downtown to capture Burj Khalifa in your eyes.
For info regarding Burj Khalifa tickets booking and stories please click on the below link: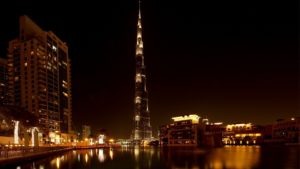 2.Dubai museum:
Preserved in the coral block walls the Dubai museum holds many historical secrets. The museum is built in the Al-Fahidi Fort. The ceiling of the museum completely justifies the museum look. It's built out of mud, plaster and palm fronds.
In the courtyard, there are old authentic boats. Other than this weaponry, art and musical instruments of historical significance are well preserved. Do visit Alfahidi street to watch this amazing museum.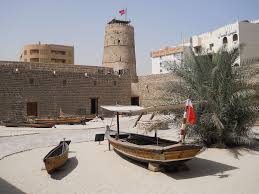 3.Dubai Creek:
This place had a very important historical significance. Dubai creek separates Dubai into Deira(north) and But Dubai to the south.
The creek has been a source of fascination amongst traders and many villages settled around this creek.
They did fishing, diving and much more. The place is still in frequent use. The show warfare is active besides Dubai Creek.
Hence, for a trip to the creek, you can hire a tourist boat or ferry. Taking a chance on one of the dhow is also an option.
4.Deira:

It's the heart of the city and it's a traditional and authentic place of Dubai. Located in the northern part of Dubai creek this place has hotels, offices and much more and the best place to check out for heavy Dubai shopping.
The market is famous across the world for the wide variety of spices. Sumac, thyme, paprika, cumin, and saffron are the key spices. Heritage house is also an eye catching location.
Probably it's perfect for somebody wishing to carefully observe the traditional interior of a family home in Dubai.
So these were few Dubai travel tips to make your trip successful. Follow these Places, food, and markets for a perfect holiday.
Hence, with so many flavors and places, Dubai becomes a perfect chill out destination. So if you are planning a holiday this time keep Dubai on top of your list.
In conclusion, watch out beautiful evenings from Burj Khalifa. Party hard in Deira and get amazed in Dubai museum.
Enjoy your holiday.
"Stay Informed and connect to Today's era  for the latest updates."
Useful Resource: https://www.roughguides.com/destinations/middle-east/dubai/